The French language is full of beautiful expressions that can add a touch of elegance to your everyday conversation. In this blog post, we'll discuss the French expression "un lieu commun". Whether you're a beginner or an advanced learner, we hope you'll find these useful and fun to use!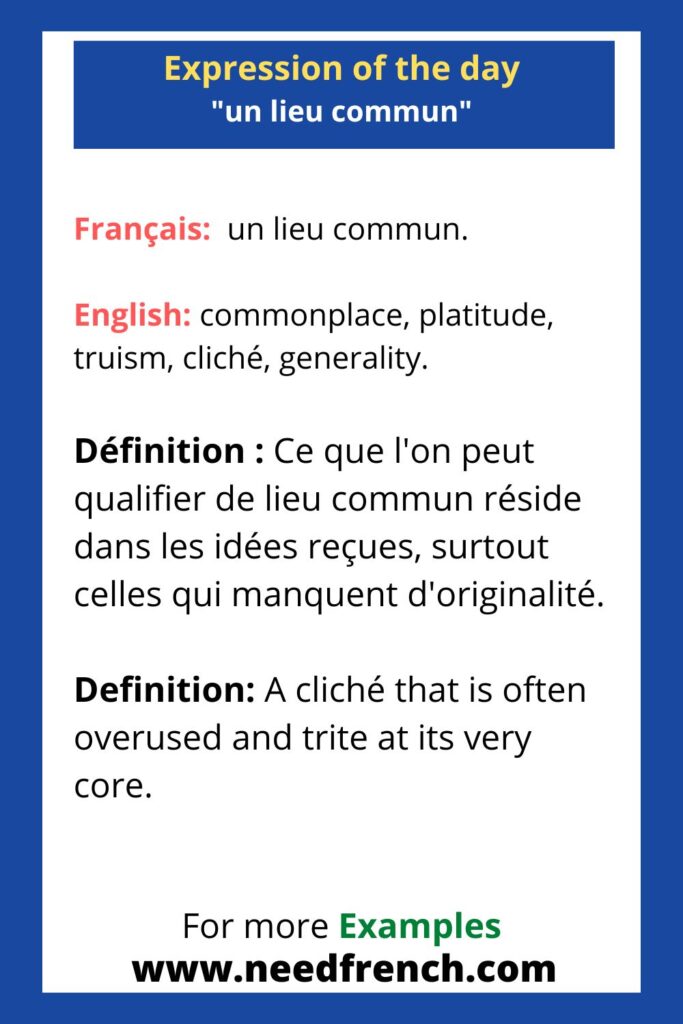 Français: un lieu commun.
English: commonplace, platitude, truism, cliché, generality.
Définition : Ce que l'on peut qualifier de lieu commun réside dans les idées reçues, surtout celles qui manquent d'originalité. En ce sens, lorsqu'on montre qu'une idée ou un argument représente une déclaration banale, on emploie l'expression "un lieu commun" de façon très péjorative.

Definition: When a claim or statement is so self-evident that it begs the question of its originality and practicality in the given context. A cliché that is often overused and trite at its very core.
Exemple : Dire que la technologie évolue rapidement est un véritable lieu commun.
Example: Saying that technology changes rapidly is an actual truism.

Exemple : Ton argumentation est devenue un lieu commun, mais n'a aucun fondement solide.
Example: Your reasoning has become a cliché with no solid basis.
Do you know other examples tell us all about them in the comments.