The French language is full of beautiful expressions that can add a touch of elegance to your everyday conversation. In this blog post, we'll discuss the French expression "être le portrait craché de". Whether you're a beginner or an advanced learner, we hope you'll find these useful and fun to use!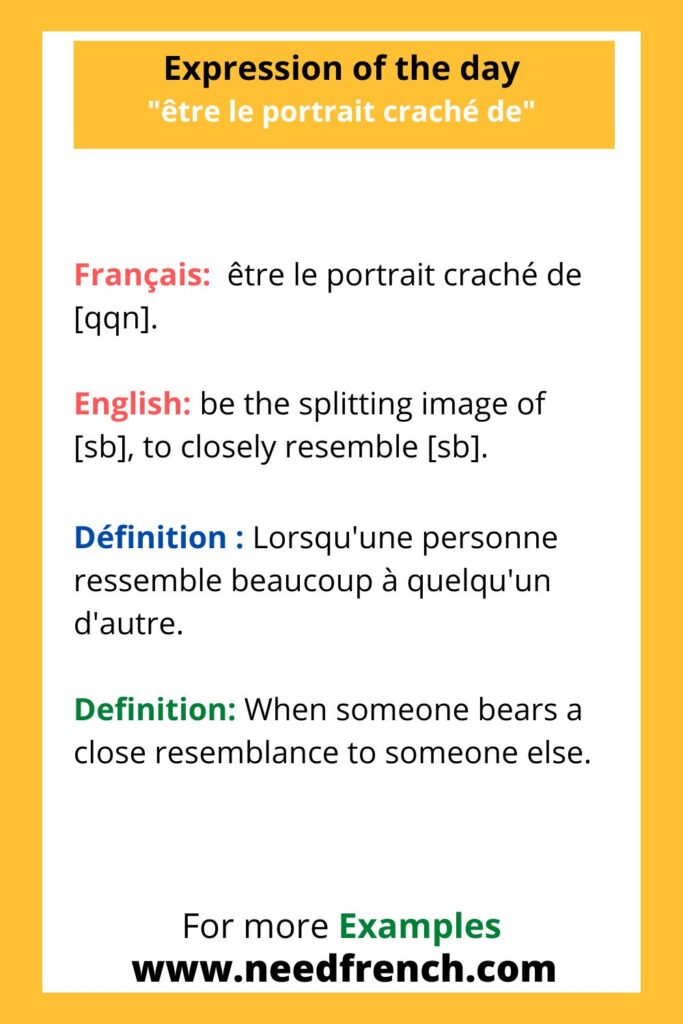 Français: être le portrait craché de [qqn].
English: be the splitting image of [sb], to closely resemble [sb].
Définition: Lorsqu'une personne ressemble beaucoup à quelqu'un d'autre en ce qui concerne ses traits physiques et expressions caractéristiques.
Definition: When someone bears a close resemblance to someone else, especially another family member, to the point where the two figures become nearly indistinguishable when it comes to their physical traits.
Exemple: Dans son enfance, Sam ne ressemblait pas à son grand-père, voire pas du tout, mais quand il avait 20 ans, c'était le portrait craché de son grand-père.
Example: In his childhood, Sam didn't look like his grandfather at all, but he became a splitting image of his grandfather when he turned 20.