In today's post, we'll discuss the word "Chipoter" in French. We'll provide some example sentences using the day's featured word. So without further ado, let's get started!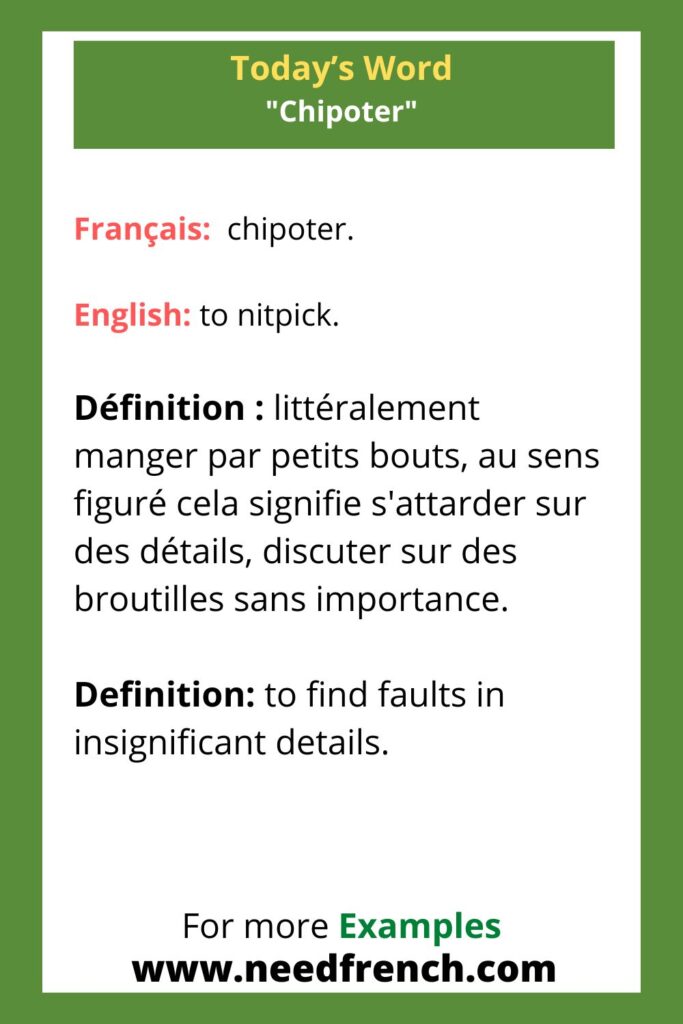 Français: chipoter
English: to nitpick
Définition : littéralement manger par petits bouts, au sens figuré cela signifie s'attarder sur des détails, discuter sur des broutilles sans importance.
Definition:  to find faults in insignificant details.
Pronunciation " Chipoter "
Exemple: J'ai perdu beaucoup de points juste pour un petit oubli dans ma copie, je trouve que ma prof chipote.
Example: My grade dropped significantly because of some small detail I forgot to add, I get the feeling my teacher is nitpicking.
Synonymes: pinailler, discuter, ergoter, chicaner.
Synonyms: to split hairs, to quibble, to niggle, to cavil, to be pick.