Français: un souffre-douleur (à propos de quelqu'un).
English: punching bag (about someone).

Définition: Une personne dont on se moque excessivement pour se défouler.
Definition: Someone you enjoy making fun of to let off steam.
A "souffre-douleur" is a person or animal who is the target of ill treatment, harassment or cruel jokes. . This term is often used to describe someone who is being bullied or mistreated by others. The "souffre-douleur" may be physically or emotionally abused and may feel powerless to stop the abuse. The term can be used to describe someone in a variety of contexts, such as a student being bullied by classmates, an employee being harassed by co-workers, or an animal being mistreated by its owner.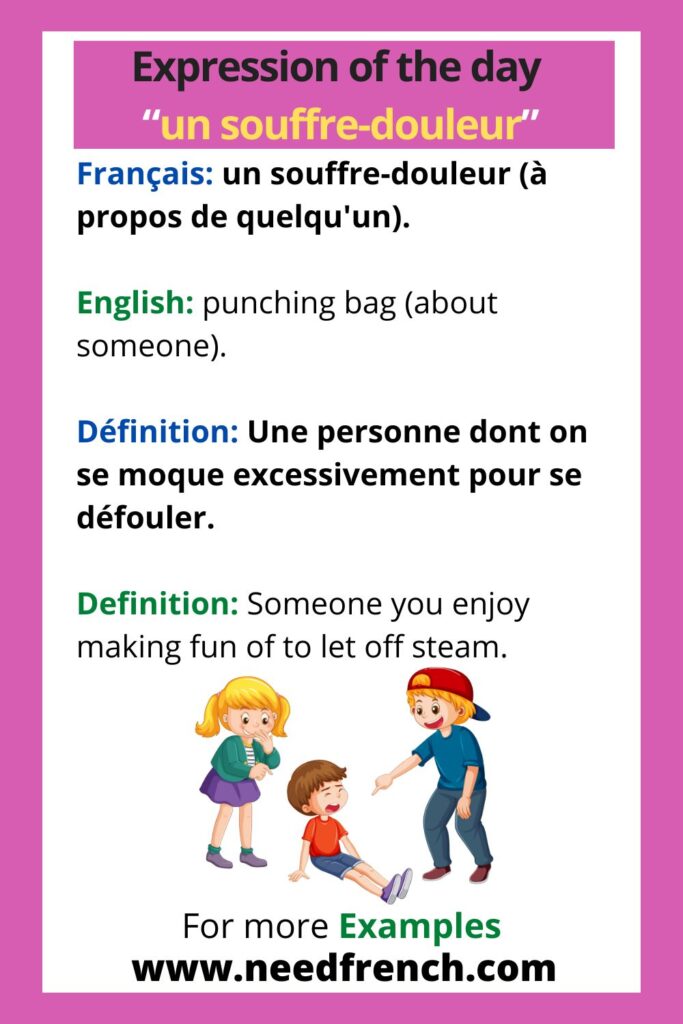 Elle est devenue le souffre-douleur de sa classe à cause de sa timidité. (She became the class's scapegoat because of her shyness.)
Le pauvre garçon est devenu le souffre-douleur des autres élèves. (The poor boy has become the other students' punching bag.)
Ils prennent plaisir à faire de lui leur souffre-douleur, en se moquant de lui à chaque occasion. (They take pleasure in making him their scapegoat, mocking him at every opportunity.)