The French language is full of beautiful expressions that can add a touch of elegance to your everyday conversation. In this blog post, we'll discuss the French expression "être le sosie de". Whether you're a beginner or an advanced learner, we hope you'll find these useful and fun to use!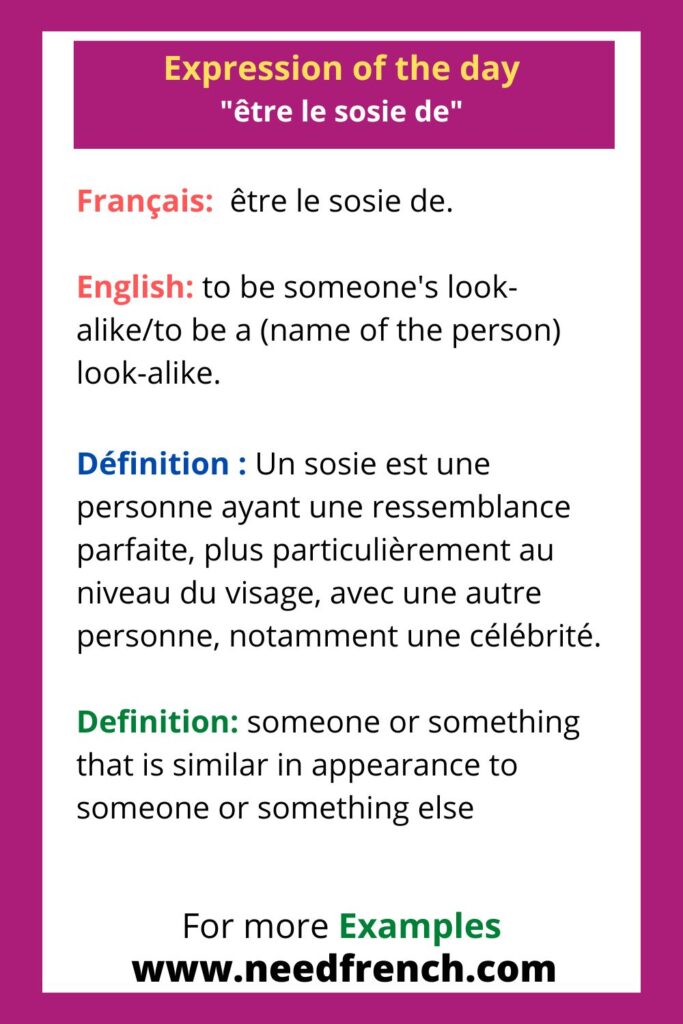 Français: être le sosie de.
English: to be someone's look-alike/to be a (name of the person) look-alike.
Définition : Un sosie est une personne ayant une ressemblance parfaite, plus particulièrement au niveau du visage, avec une autre personne, notamment une célébrité. Un sosie peut réaliser une imposture en profitant de sa ressemblance avec une autre personne pour se faire passer pour cette dernière (plus spécifique qu'en anglais : ne marche que pour les personnes).
Definition: someone or something that is similar in appearance to someone or something else (less specific than in French: is not restricted for people)
Exemple: Caroline est la (parfaite) sosie de Marylin Monroe !
Example: Caroline is a Marylin Monroe look-alike!