The French language is full of beautiful expressions that can add a touch of elegance to your everyday conversation. In this blog post, we'll discuss the French expression "Le mal du siècle". Whether you're a beginner or an advanced learner, we hope you'll find these useful and fun to use!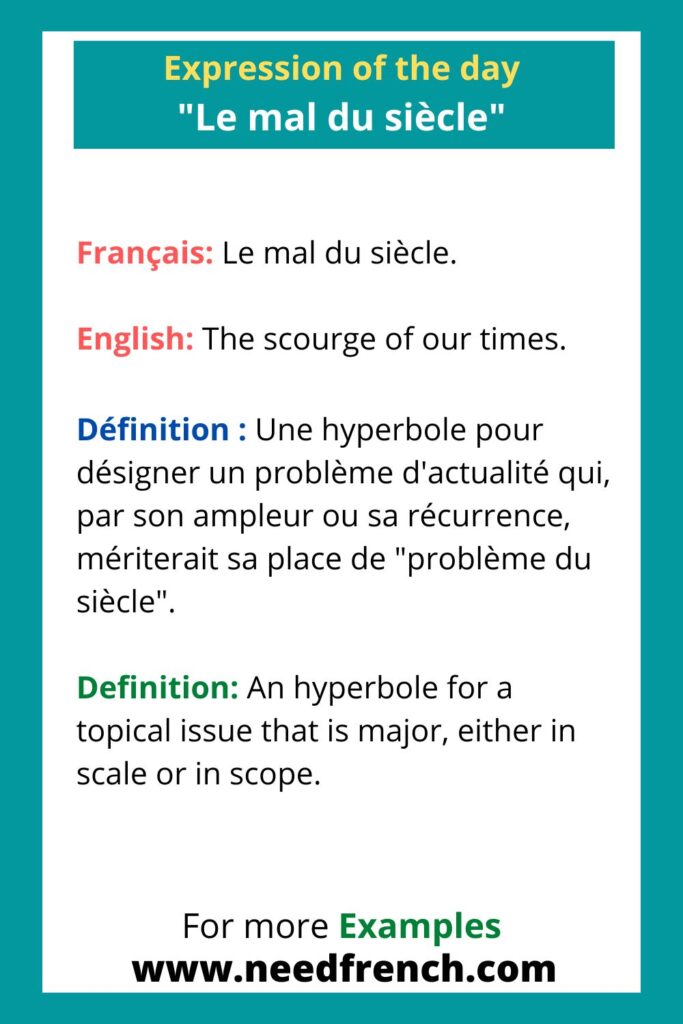 Français: Le mal du siècle.
English: The scourge of our times.
Définition: Une hyperbole pour désigner un problème d'actualité qui, par son ampleur ou sa récurrence, mériterait sa place de "problème du siècle".
Definition: An hyperbole for a topical issue that is major, either in scale or in scope.
Exemple: "Si vous saviez ! C'est le mal du siècle. Tous ces pauvres enfants sont livrés à eux-mêmes, pendant que les deux parents sont dévorés par la même ambition. C'est simple, ils courrent tout le temps." [Slimani, Leïla, Chanson Douce. Paris : Editions Gallimard. 2016. pp46.]

Example: "You have no idea! It's the scourge of our times. All of these poor children left to their own devices, while both parents are eaten up with the same ambition. It's simple really, they are always in a hurry."