In today's post, we'll discuss the word "embêter" in French. We'll provide some example sentences using the day's featured word. So without further ado, let's get started!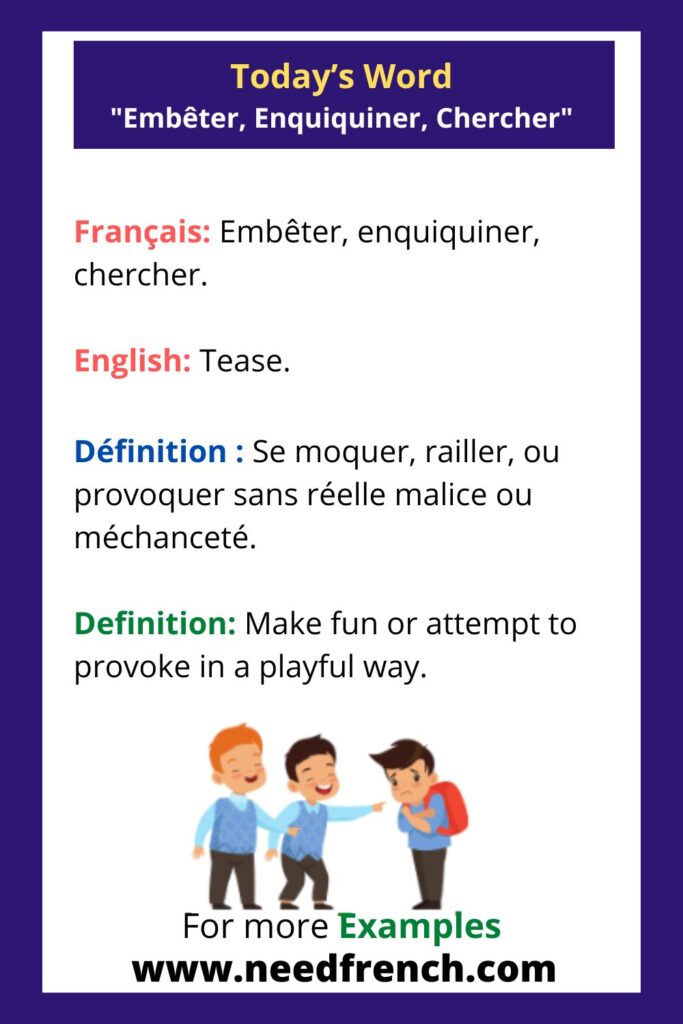 Français: embêter, enquiquiner, chercher.
English: tease.
Définition: Se moquer, railler, ou provoquer sans réelle malice ou méchanceté.
Definition: Make fun or attempt to provoke in a playful way.
Exemple: Arrête de me chercher, t'es con putain tu sais très bien que je déteste les chatouilles.
Example: Stop teasing me you bellend, you know I hate tickling.