The French language is full of beautiful expressions that can add a touch of elegance to your everyday conversation. In this blog post, we'll discuss the French expression "Sauver les meubles". Whether you're a beginner or an advanced learner, we hope you'll find these useful and fun to use!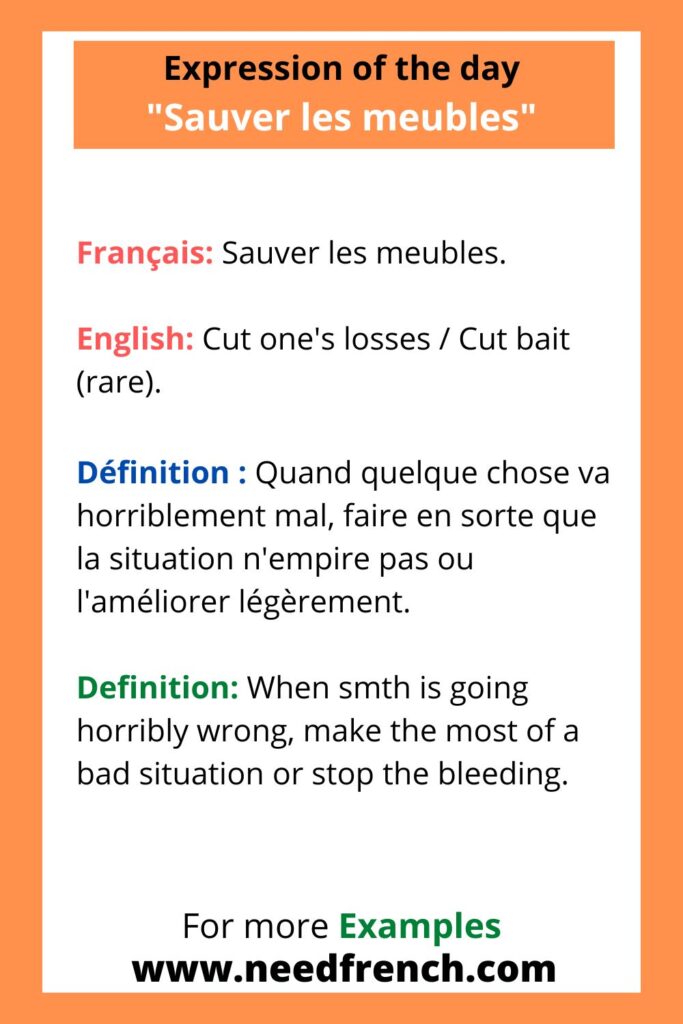 Français: Sauver les meubles.
English: Cut one's losses / Cut bait (rare).
Définition: Quand quelque chose va horriblement mal, faire en sorte que la situation n'empire pas ou l'améliorer légèrement.
Definition: When smth is going horribly wrong, make the most of a bad situation or stop the bleeding.
Exemple: Bon, je vois que tu as perdu 500 euros, arrête là il est encore temps de sauver les meubles.
Example: Ok, I see you're already on a 500 euros losing spree, you should stop, maybe it's time to cut your losses.