In today's post, we'll discuss the word "Rumeur" in French. We'll provide some example sentences using the day's featured word. So without further ado, let's get started!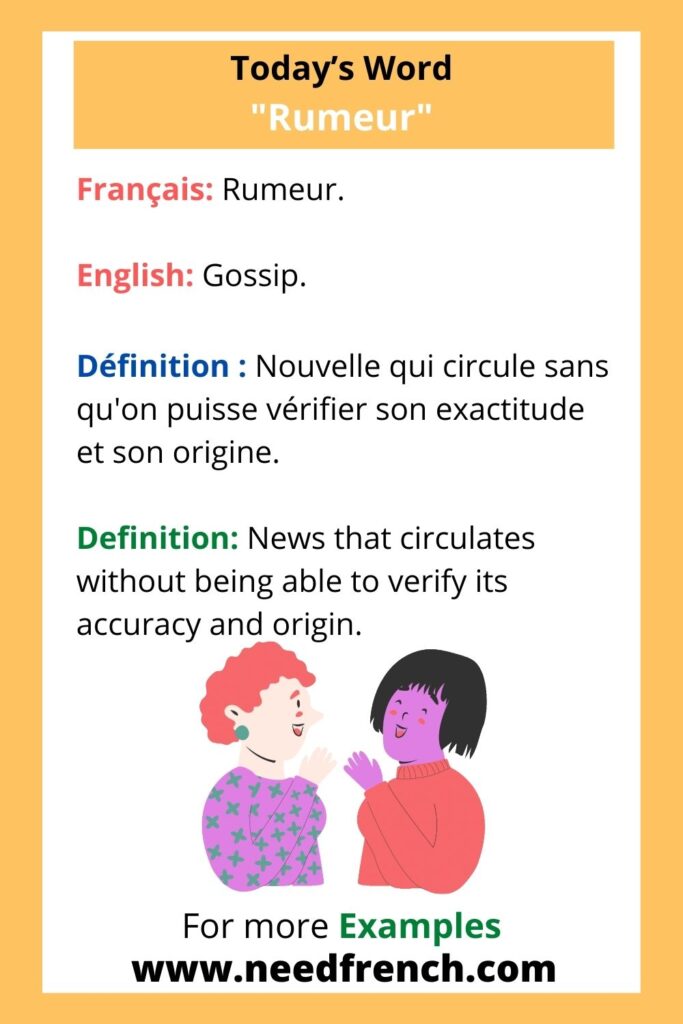 Français: Rumeur.
English: Gossip.
Définition: Nouvelle qui circule sans qu'on puisse vérifier son exactitude et son origine.
Definition: News that circulates without being able to verify its accuracy and origin.
Exemple: Selon les rumeurs on-dit, je suis beau. Je ne peux pas vérifier son origine mais je sais que c'est vrai.
Example: Rumors say I'm handsome. I don't know where it came from but I know it's true.