The French language is full of beautiful expressions that can add a touch of elegance to your everyday conversation. In this blog post, we'll discuss the French expression "Il n'y a pas le feu au lac". Whether you're a beginner or an advanced learner, we hope you'll find these useful and fun to use!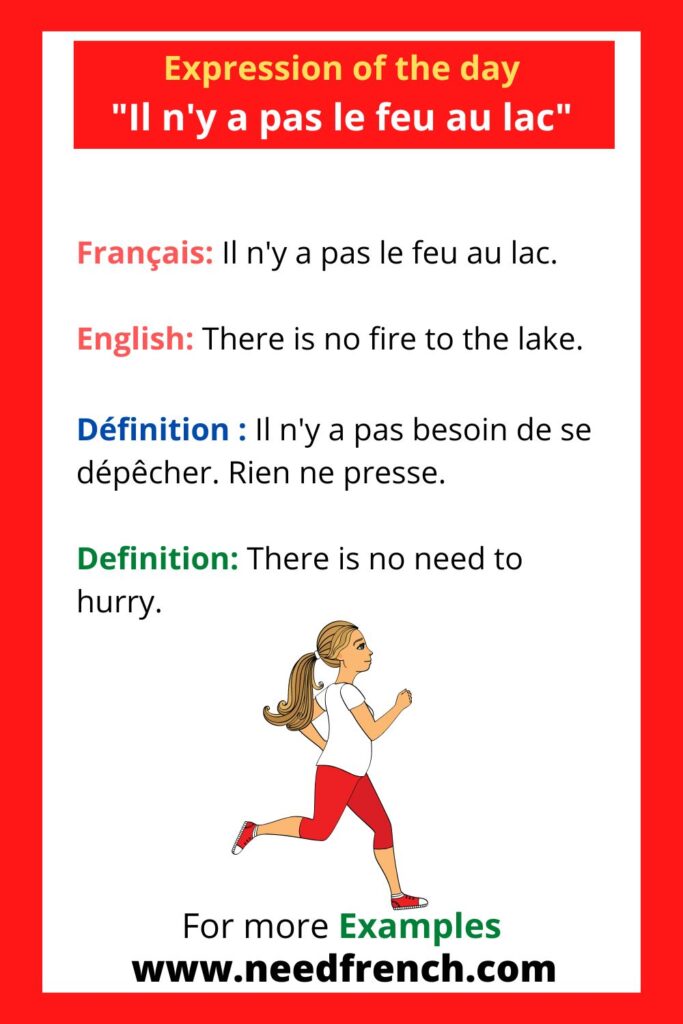 Français: Il n'y a pas le feu au lac.
English: There is no fire to the lake.
Définition: Il n'y a pas besoin de se dépêcher. Rien ne presse.
Definition: There is no need to hurry.
Exemple: Dépêche toi on va être en retard ! Mais non, ya pas le feu au lac !
Example: Hurry up, we'll be late! But no, there is no fire in the lake!