The French language is full of beautiful expressions that can add a touch of elegance to your everyday conversation. In this blog post, we'll discuss the French expression " Le syndrome de la page blanche ". Whether you're a beginner or an advanced learner, we hope you'll find these useful and fun to use!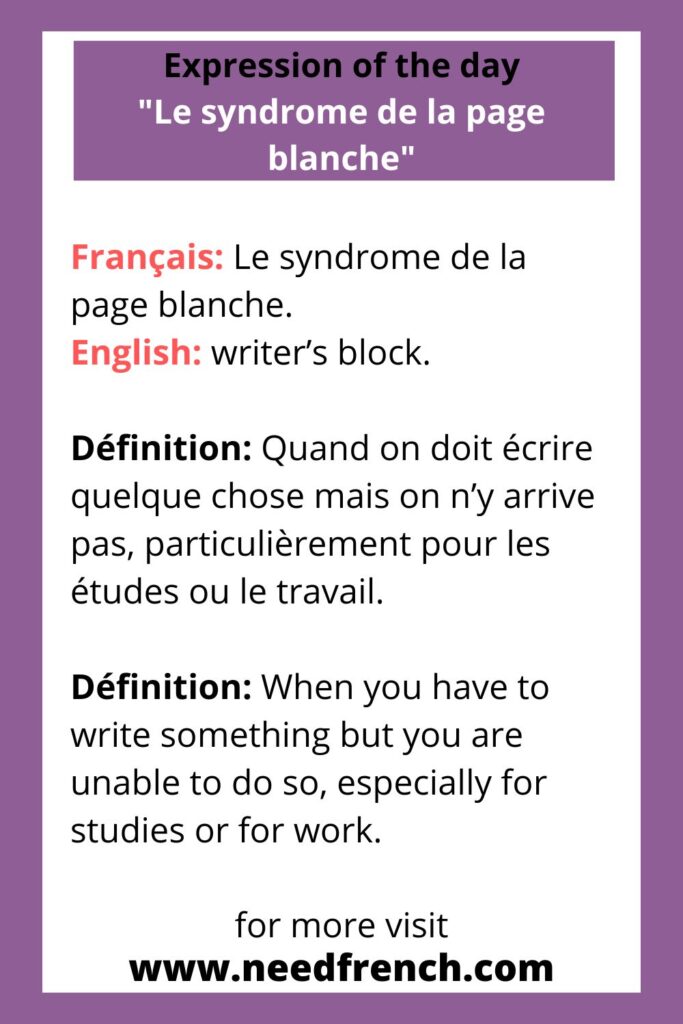 Français: Le syndrome de la page blanche
English: writer's block
Définition: Quand on doit écrire quelque chose mais on n'y arrive pas, particulièrement pour les études ou le travail.
Définition: When you have to write something but you are unable to do so, especially for studies or for work.
Exemple: J'ai fait très peu de travail aujourd'hui, j'ai vraiment le syndrome de la page blanche.
Example: I've done very little work today, I've really got writer's block.
Do you know other examples tell us all about them in the comments?