The French language is full of beautiful expressions that can add a touch of elegance to your everyday conversation. In this blog post, we'll discuss the French expression "Se passer de quelque chose". Whether you're a beginner or an advanced learner, we hope you'll find these useful and fun to use!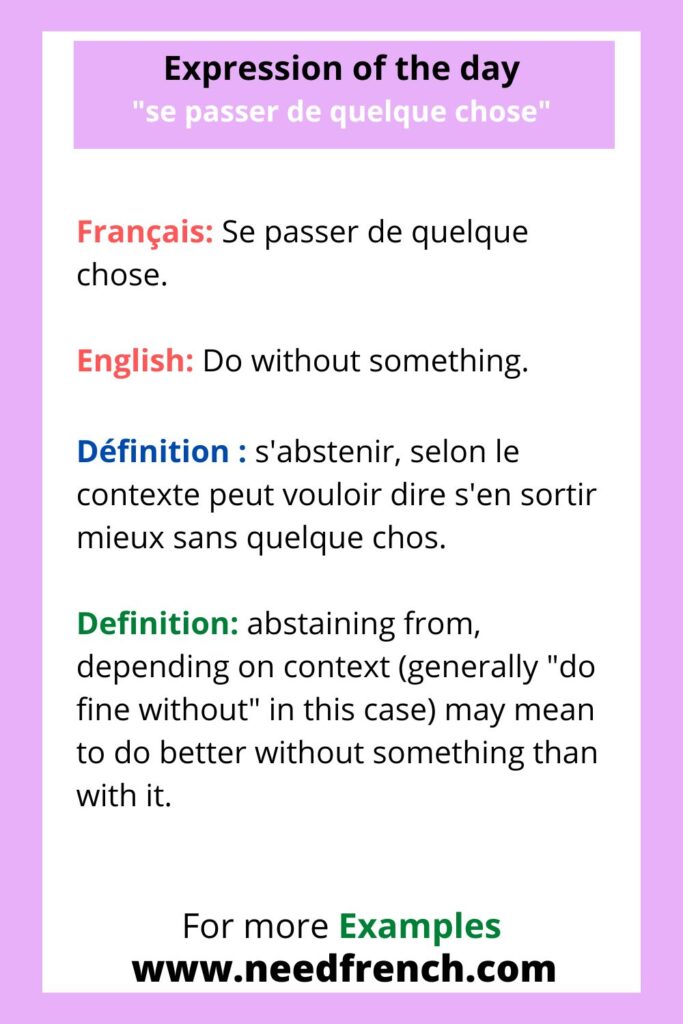 Français: Se passer de quelque chose.
English: Do without something.
Définition: s'abstenir, selon le contexte peut vouloir dire s'en sortir mieux sans quelque chose.
Definition: abstaining from, depending on context (generally "do fine without" in this case) may mean to do better without something than with it.
Exemple: La Terre se passerait bien de nous.
Example: Earth would do fine without us.