The French language is full of beautiful expressions that can add a touch of elegance to your everyday conversation. In this blog post, we'll discuss the French expression "Avoir les yeux revolver". Whether you're a beginner or an advanced learner, we hope you'll find these useful and fun to use!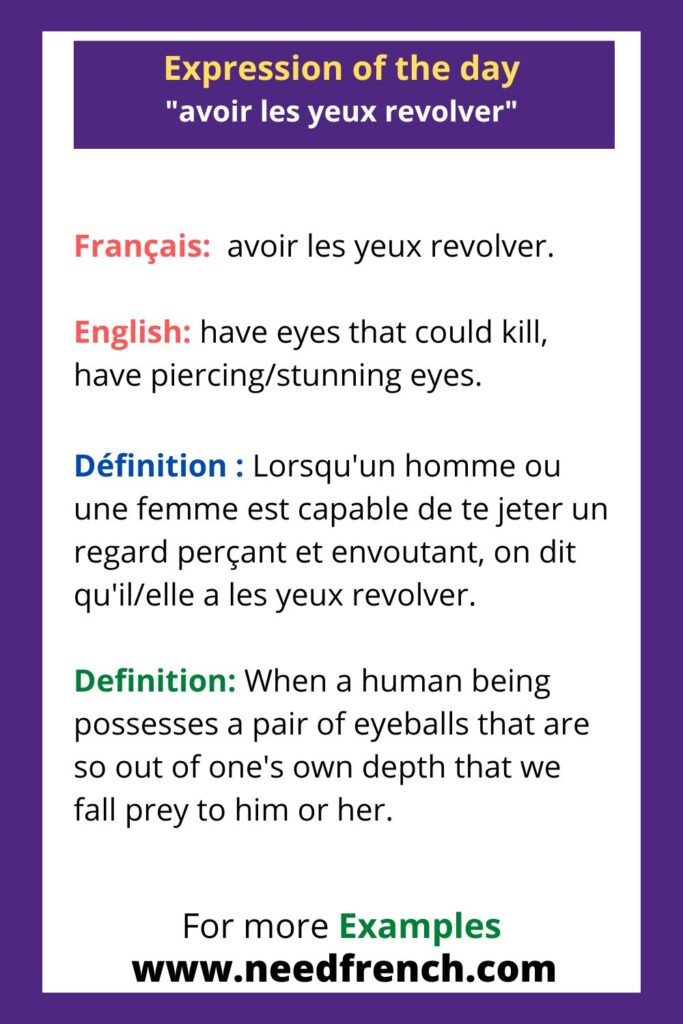 Français: avoir les yeux revolver.
English: have eyes that could kill, have piercing/stunning eyes.
Définition: Une référence très spécifique à une ancienne chanson de Marc Lavoine (Elle a les yeux revolver). Lorsqu'un homme ou une femme est capable de te jeter un regard perçant et envoutant, on dit qu'il/elle a les yeux revolver.
Definition: When a human being possesses a pair of eyeballs that are so out of one's own depth that we fall prey to him or her. Those eyes somehow captivate you, lure you in, and speak to you in a manner no one else is capable of.
Exemple: Elle a les yeux revolver, elle a le regarde qui tue.
Example: Her eyes are like a revolver, she has a killing gaze.