The French language is full of beautiful expressions that can add a touch of elegance to your everyday conversation. In this blog post, we'll discuss the French expression "Assigné à résidence". Whether you're a beginner or an advanced learner, we hope you'll find these useful and fun to use!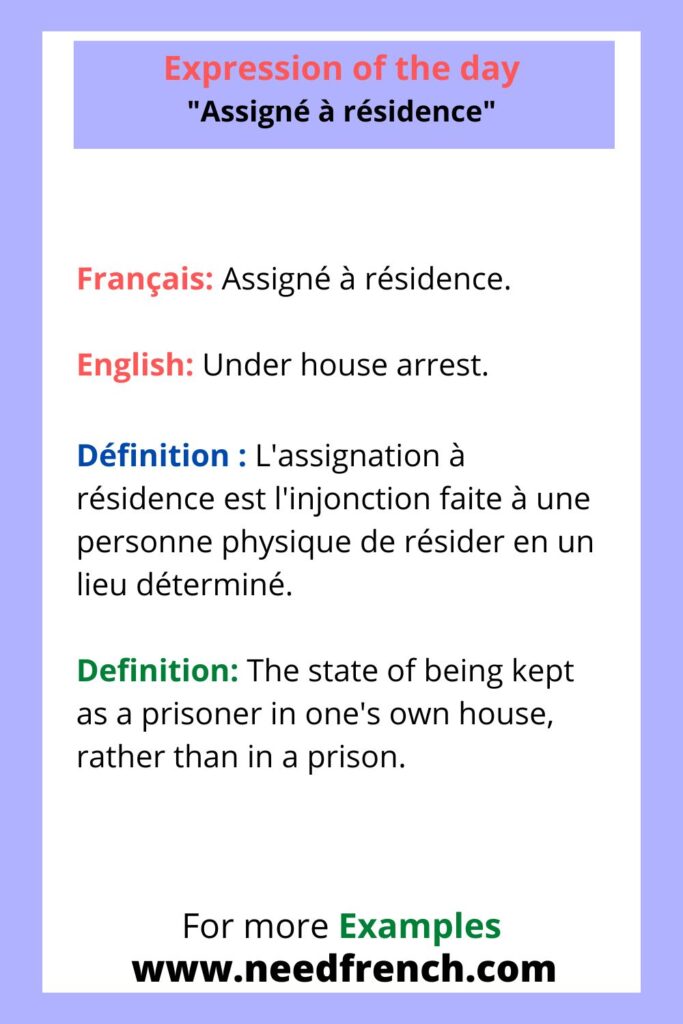 Français: Assigné à résidence.
English: Under house arrest.
Définition: L'assignation à résidence est l'injonction faite à une personne physique de résider en un lieu déterminé.
Definition: the state of being kept as a prisoner in one's own house, rather than in a prison.
Exemple: Il était assigné à résidence pour délinquance.
Example: He was under house arrest for some small misdemeanour.