The French language is full of beautiful expressions that can add a touch of elegance to your everyday conversation. In this blog post, we'll discuss the French expression "être en queue de chemise". Whether you're a beginner or an advanced learner, we hope you'll find these useful and fun to use!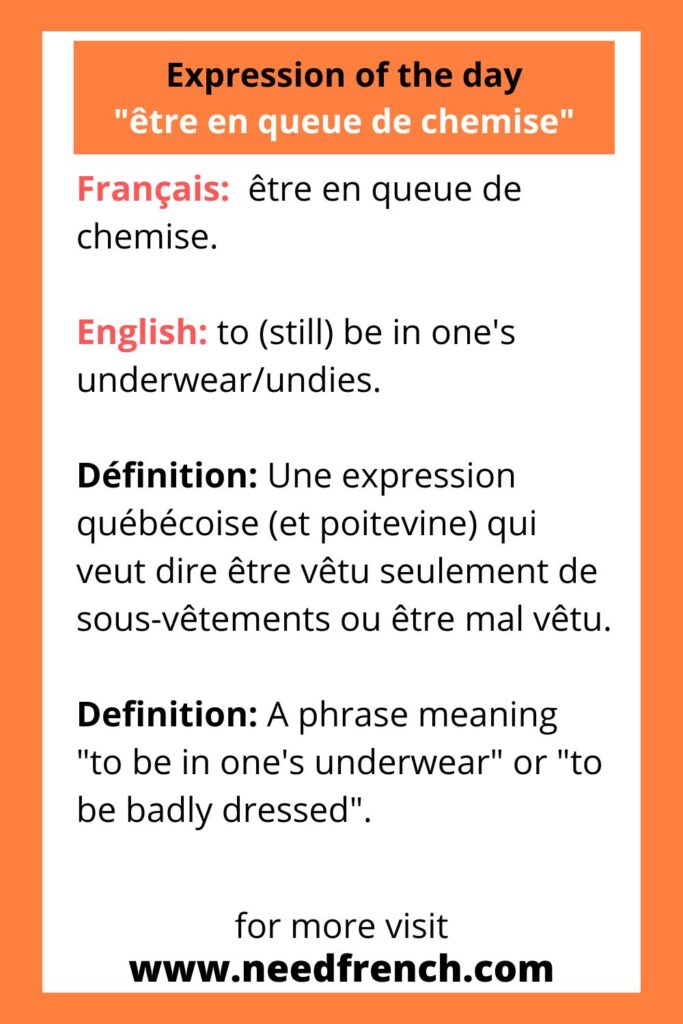 Français: être en queue de chemise.
English: to (still) be in one's underwear/undies.
Définition: Une expression québécoise (et poitevine) qui veut dire être vêtu seulement de sous-vêtements ou être mal vêtu.
Definition: A phrase meaning "to be in one's underwear" or "to be badly dressed".
Exemple: Il est déjà midi mais il est toujours en queue de chemise.
Example: It's noon already but he's still in his undies.
Do you know other examples tell us all about them in the comments?