The French language is full of beautiful expressions that can add a touch of elegance to your everyday conversation. In this blog post, we'll discuss the French expression "Dépasser les bornes". Whether you're a beginner or an advanced learner, we hope you'll find these useful and fun to use!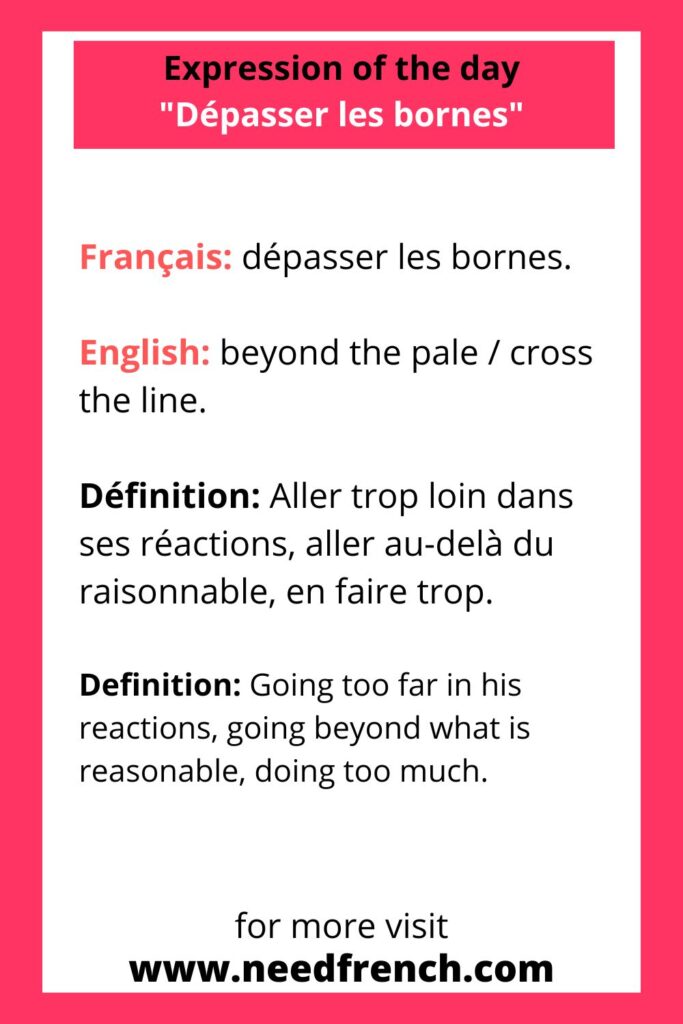 Français: Dépasser les bornes.
English: (do smth) beyond the pale / cross the line.
Définition : Commettre une action qui va trop loin, qui va au delà des normes sociales établies comme acceptables (des bornes/limites métaphoriques).
Definition:  defines an act that is unacceptable or otherwise socially inappropriate. In this case « pale » refers to the jurisdiction of authority in a given territory: going beyond it would mean engaging in illegal activity or behaving oneself in an uncivilized fashion.
Exemple: Tu n'aurais pas dû insulter le directeur de la sorte, tu as dépassé les bornes.
Example: You shouldn't have verbally abused the manager the way you did, that was beyond the pale. / you crossed the line.
Do you know other examples tell us all about them in the comments?