The French language is full of beautiful expressions that can add a touch of elegance to your everyday conversation. In this blog post, we'll discuss the French expression "De quelque manière que ce soit". Whether you're a beginner or an advanced learner, we hope you'll find these useful and fun to use!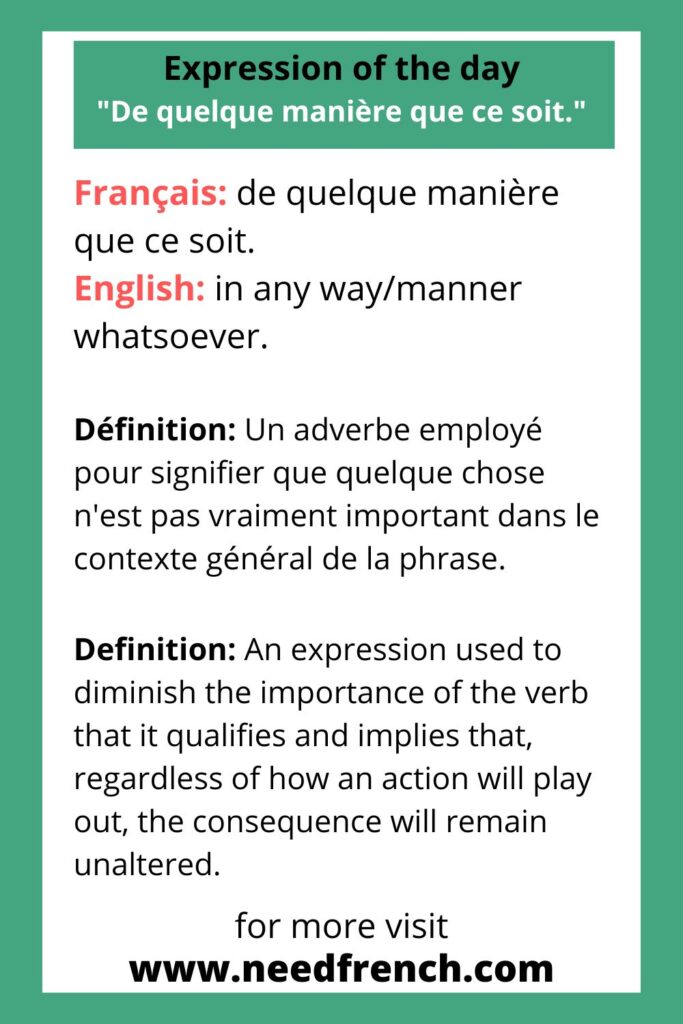 Français: de quelque manière que ce soit.
English: in any way/manner whatsoever.
Définition: Un adverbe employé pour signifier que quelque chose (un verbe d'action) n'est pas vraiment important dans le contexte général de la phrase.
Definition: An expression used to diminish the importance of the verb that it qualifies and implies that, regardless of how an action will play out, the consequence will remain unaltered.
Exemple: Il n'entendait pas préjuger du résultat de quelque manière que ce soit.
Example: It was not intended to prejudge the outcome in any way.
Do you know other examples tell us all about them in the comments?