In today's post, we'll discuss the word "Taule" in French. We'll provide some example sentences using the day's featured word. So without further ado, let's get started!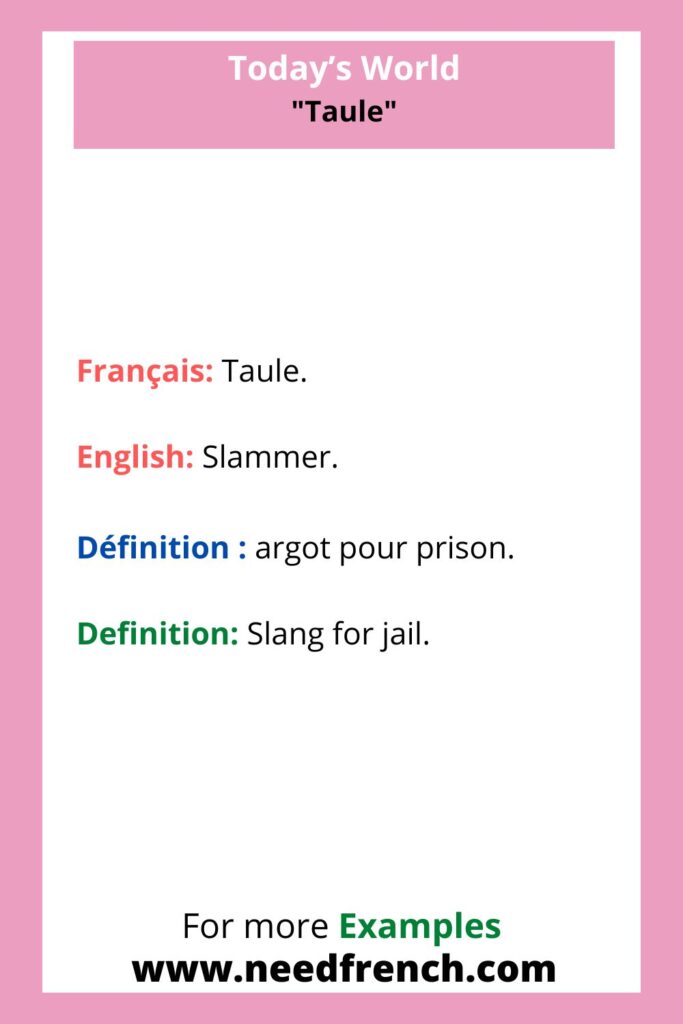 Français: taule.
English: slammer.
Définition : argot pour prison.
Definition: slang for jail.
Taule

Tol
Exemple: Il a pris 3 ans de taule pour agression.
Example: He's doing 3 years in the slammer for assault.