In today's post, we'll discuss the word "Poliorcétique" in French. We'll provide some example sentences using the day's featured word. So without further ado, let's get started!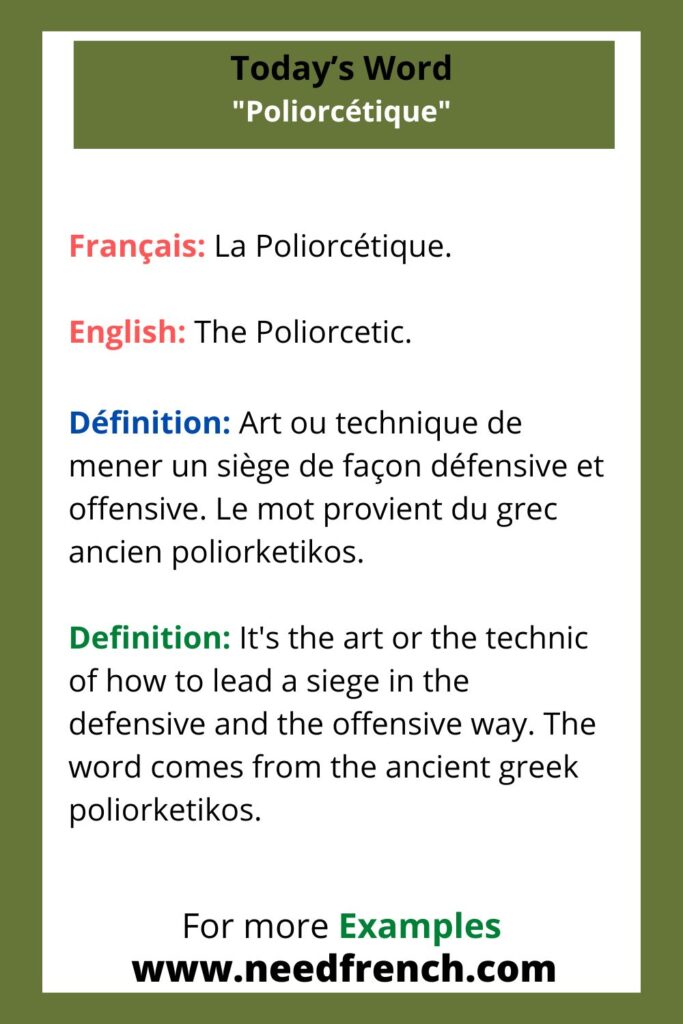 Français: La Poliorcétique.
English: The Poliorcetic.
Définition: Art ou technique de mener un siège de façon défensive et offensive. Le mot provient du grec ancien poliorketikos.
Definition: It's the art or the technic of how to lead a siege in the defensive and the offensive way. The word comes from the ancient greek poliorketikos.
Pronunciation "Poliorcétique "
Poliorcétique

po·lyor·sé·tik
Exemple: Les généraux de l'empire Romain étaient experts dans la gestion de leurs armées ainsi qu'en poliorcétique avec leur diversité d'armes de siège.
Example: The Roman imperial generals were real experts in managing their armies and also in the poliorcetic field with their wide range of siege engines.