Reading books is something I enjoy so much, considering their immense importance in all aspects.
Reading is an activity that I practice daily; when I look for a new book to read, I find many options that make it a bit difficult for me. I stagnate and don't know what to choose.
So I'm here to help you choose books, more precisely novels to read soon, by exposing you to the list of novels I've read and love.
Guillaume Musso " Et après "
Life is for living, Life is for Love
At age 8, Nathan drowned when he jumped into a lake to save a girl's life. He went into cardiac arrest, saw a light at the end of a tunnel, and was pronounced dead. Then, against all odds, he came back to life.
Twenty years later, Nathan has become a successful lawyer in New York. Scarred by his divorce, he buries himself in his work, when a mysterious doctor suddenly appears. The time has come for him to discover, why he came back.
PS: You can even find the film of this novel produced in 2008
Guillaume Musso " Demain "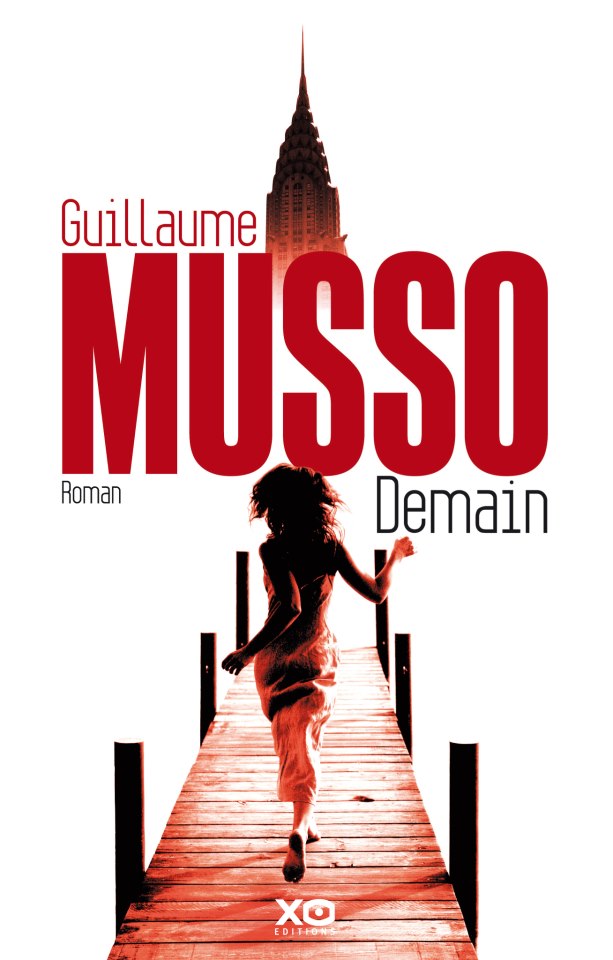 She is his past… he is her future.
Emma lives in New York. At age 32, she is still looking for Mr. Right. Matthew lives in Boston. He lost his wife in a terrible accident and is raising his four-year-old daughter alone.
A serendipitous e-mail encounter and correspondence leads them to believe they may finally have found happiness. Anxious to meet each other, they agree to meet in a small Italian restaurant in Manhattan.
The same day at the same time, they both push open the door to the restaurant and are shown to the same table. And yet, they never cross paths.
A game of lies? A figment of the imagination? Some form of manipulation? Caught in a form of reality beyond their comprehension, Matthew and Emma quickly come to understand that neither of them was simply stood up…
A mysterious and moving adventure.
A genius plot on the fringe of reality.
Diabolical, intense and captivating suspense.
Albert Camus " L'étranger "
The Stranger, enigmatic first novel by Albert Camus, published in French as L'Étranger in 1942. It was published as The Outsider in England and as The Stranger in the United States.
The title character of The Stranger is Meursault, a Frenchman who lives in Algiers (a pied-noir). The novel is famous for its first lines: "Mother died today. Or maybe it was yesterday, I don't know." They capture Meursault's anomie briefly and brilliantly. After this introduction, the reader follows Meursault through the novel's first-person narration to Marengo, where he sits vigil at the place of his mother's death. Despite the expressions of grief around him during his mother's funeral, Meursault does not show any outward signs of distress. This removed nature continues throughout all of Meursault's relationships, both platonic and romantic.
Raymond, an unsavoury friend, is eventually arrested for assaulting his mistress and asks Meursault to vouch for him to the police. Meursault agrees without emotion. Raymond soon encounters a group of men, including the brother of his mistress. The brother, referred to as "the Arab," slashes Raymond with a knife after Raymond strikes the man repeatedly. Meursault happens upon the altercation and shoots the brother dead, not out of revenge but, he says, because of the disorienting heat and vexing brightness of the sun, which blinds him as it reflects off the brother's knife. This murder is what separates the two parts of the story.
Antoine de Saint-Exupéry " Le petit prince "
So I lived alone, without anyone to really talk to, until a breakdown in the Sahara desert six years ago. Something had broken in my engine.
And since I had no mechanic or passengers with me, I prepared myself to try to make a difficult repair by myself. It was a matter of life and death for me. I had hardly any water to drink for eight days.

So the first night I fell asleep on the sand a thousand miles from any inhabited land. I was more isolated than a castaway on a raft in the middle of the ocean.
So you can imagine my surprise, at daybreak, when a funny little voice woke me up. It said: … "Please… draw me a sheep! – Huh! – Draw me a sheep…"
I jumped to my feet as if I had been struck by lightning. I rubbed my eyes well. I took a good look. And I saw an extraordinary little man looking at me seriously.

…. Look carefully at this landscape to be sure to recognize it, if you travel one day in Africa, in the desert. And, if you happen to pass by there, I beg you, do not hurry, wait a little under the star!
If then a child comes to you, if he laughs, if he has golden hair, if he doesn't answer when you ask him, you will guess who he is. So be nice! Don't leave me so sad: write me quickly that he has come back…
Raphaëlle Giordano " Ta deuxième vie commence quand tu comprend que tu n'en as qu'une "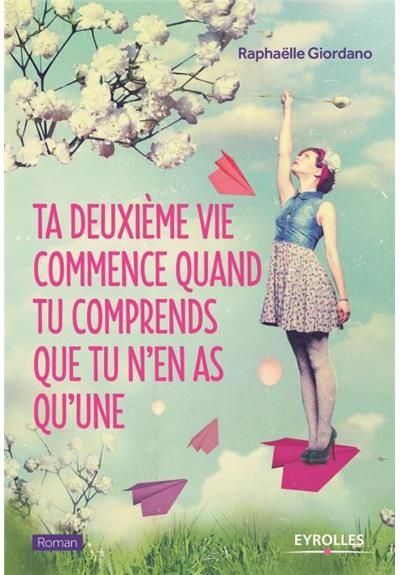 Camille, thirty-eight and a quarter years old, has everything, it seems, to be happy. So why does she feel that happiness has slipped through her fingers? All she wants is to find her way back to joy and fulfillment. When Claude, a routinologist, offers her original coaching to help her, she doesn't hesitate for long: she goes for it. Through extraordinary, creative, and meaningful experiences, she will, step by step, transform her life and set out to conquer her dreams…
Similar Posts To Read: