The family is the set of people with whom we have family ties: father(le père), mother (la mère), brother (le frère), sister (la sœur)…
To talk about your family you need to know the corresponding vocabulary. This article is about the lexicon of the family.
The different people who make up the family are called les membres de la famille (family members).
Immediate Family
This generally refers to the people in your family with whom you share your home. Let's take a look at who these people could be: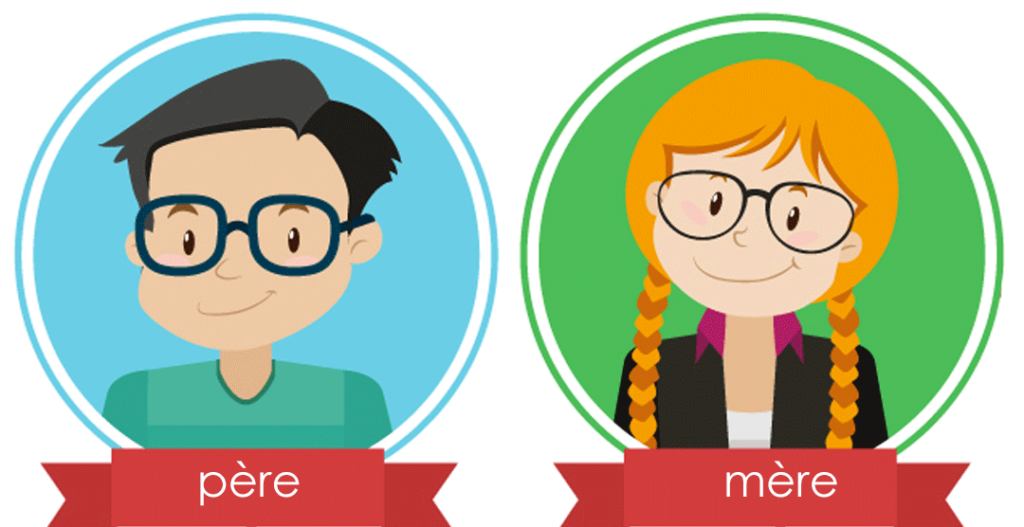 Mother (mère)
Father (père)
Parents (parents)
Wife (épouse)
Husband (époux)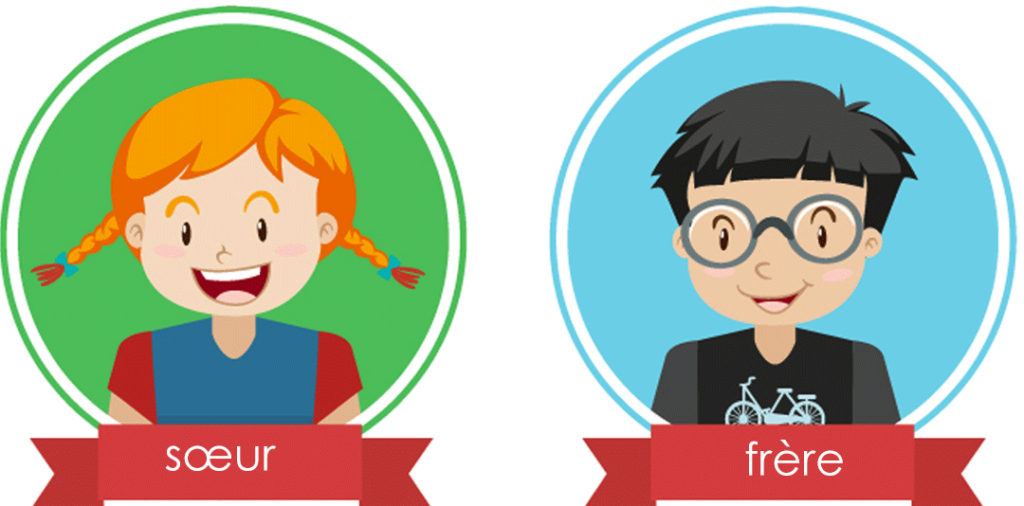 Sibling/s (frère/s, sœur/s)
Brother (frère)
Sister (sœur)
Son (fils)
Daughter (filles)
Child/children (enfant/s)
Extended Family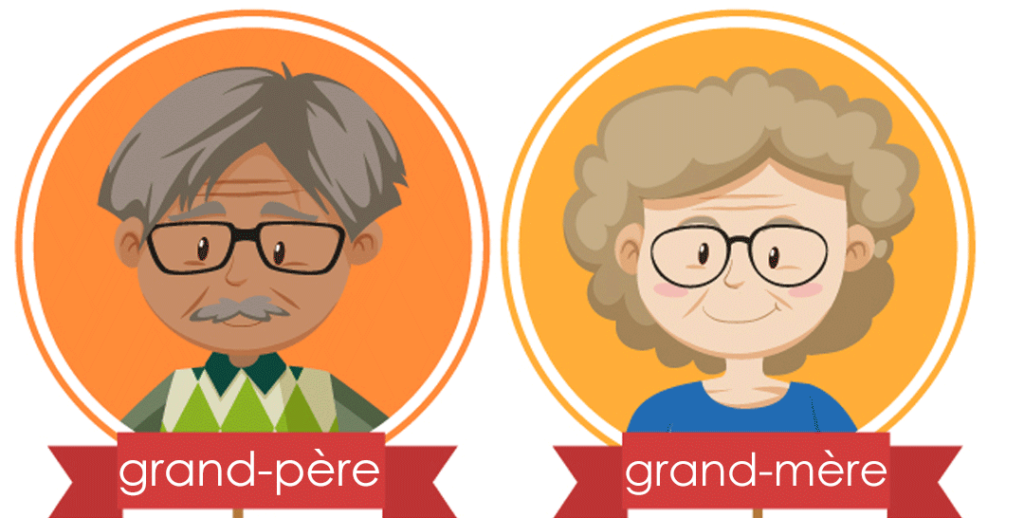 Great-grandparents (arrière-grands-parents)
Great-grandmother(arrière-grand-mère)
Great-grandfather (arrière-grand-père)
Grandparents (grands-parents)
Grandmother (grand-mère)
Grandfather (grand-père)
Grandson (petite-fille)
Granddaughter (petite-fille)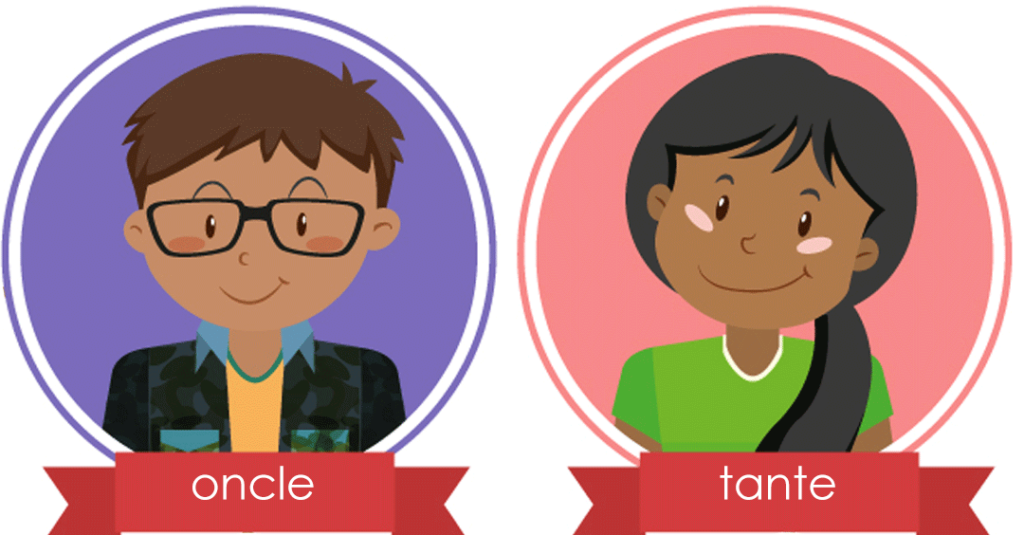 Aunt (tante)
Uncle (oncle)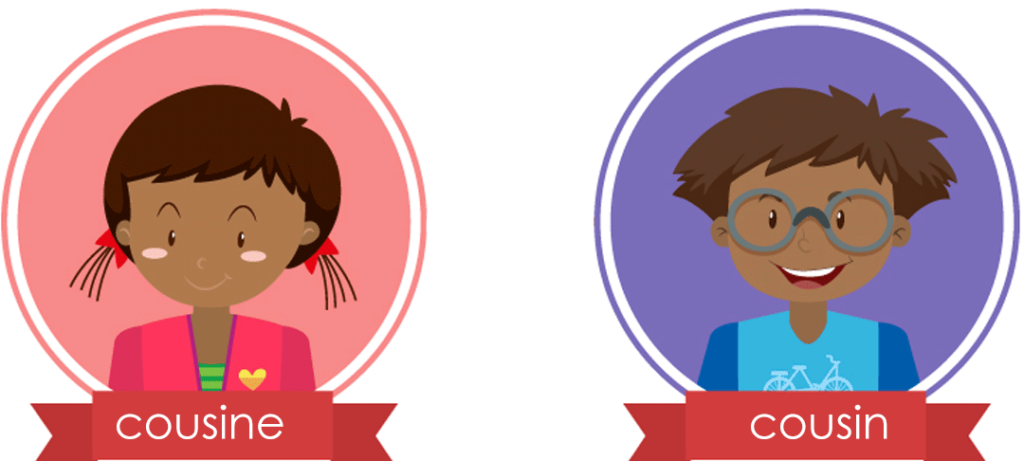 Niece (nièce)
Nephew (neveu)
Cousin (cousin/e)
Second cousin (cousin/e germain/e)
Informal Names
It is important to keep in mind that there are contexts in which we must use more formal terms to talk about our families. Those are the words which we have seen in the previous two sections. There are, however, situations which allow us to use a more informal and relaxed register. In these cases, we could say:
Mum, mommy, mom (maman)
Dad, daddy, pa (papa)
Grandma, gran, nana, nan (grand-mère)
Granddad, grandpa, gramps (grand-père)
The Assembled Family
This is where we find a group of people who can be as much part of the immediate family as of the extended family, even though we do not share blood ties. These are not members of the political family. This is where we will find the stepfamily (adoptive family). The vocabulary for these family members is very easy, since it is the same as that which is used for the immediate and extended family which we saw above, only adding the prefix step- to each member. Let's see some examples:
Stepmother (belle-mère)
Stepfather (beau-père)
Stepbrother (beau-frère)
Stepsister (belle-sœur)
Stepson (beau-fils)
Stepdaughter (belle-fille)
Stepchildren (beaux-enfants)
In-laws & Step Family
When describing family members by marriage, the French do not distinguish between in-laws and step. For example, le beau-père means both father-in-law and step-father. La belle-famille refers to the in-laws.
Parents-in-law (les beaux-parents)
Father-in-law, step-father (le beau-père)
Mother-in-law, step-mother (la belle-mère)
Son-in-law, step-son (le beau-fils)
Daughter-in-law, step-daughter (la belle-fille)
Half-brother (le demi-frère)
Half-sister (la demi-soeur)
Adoption & Fostering
Adoptive father (père adoptif)
Adoptive mother (mère adoptive)
Biological parents (les parents biologiques)
Biological father (le père biologique)
Biological mother (la mère biologique)
Foster family (la famille d'accueil)
Foster mother (la mère de la famille d'accueil)
Foster father (le père de la famille d'accueil)
Godfather (le parrain)
Godmother (la marraine)
Godson (le filleul)
Goddaughter (la filleule)
Special French Family Words
l'aîné : As a noun, l'ainé(e) means eldest child. As an adjective it means 'older than' or 'your senior'.
Le cadet: As a noun, le cadet/la cadette means the youngest child. As an adjective, it means younger. Le cadet can also refer to the second-born child.
Le benjamin: Le benjamin/la benjamine also refers to the youngest child in the family.
Les gosses : kids
L'enfant ; child