In today's post, we'll discuss the word "Glander" in French. We'll provide some example sentences using the day's featured word. So without further ado, let's get started!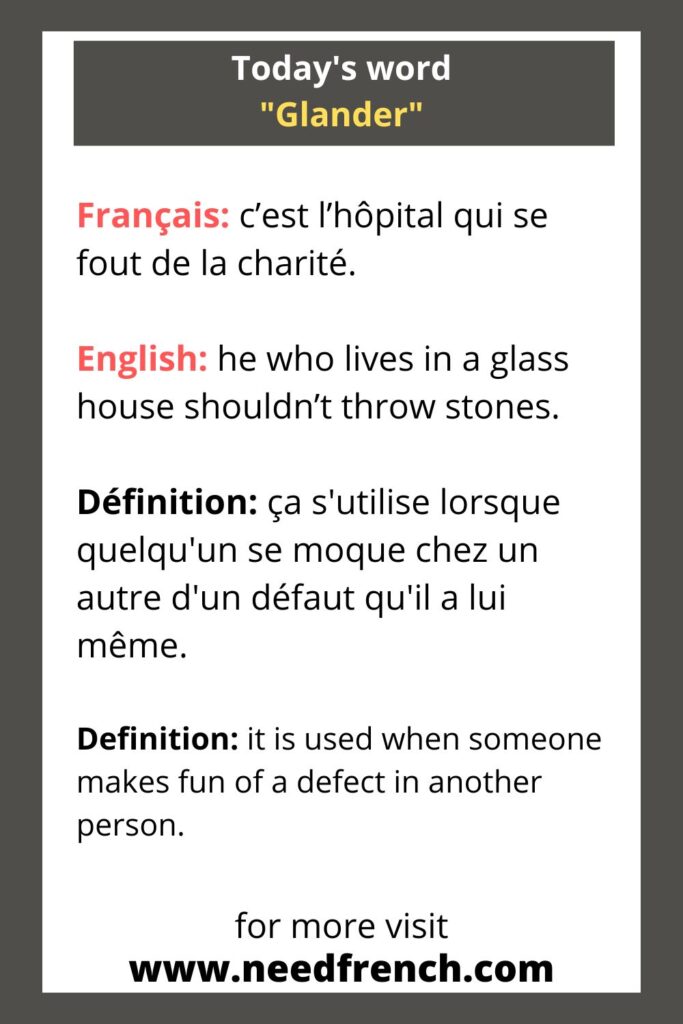 Français: Glander
English: hang around
Définition : Ne rien faire, perdre son temps.
Définition: Doing nothing, wasting time.
Pronunciation " Glander "
Exemple: On a rien glander cette journée.
Example: We didn't do anything this day.


Do you know other examples tell us all about them in the comments?