Are you interested in learning French? It's a beautiful language that can take you places, both literally and figuratively. In this blog post, we'll explore some other ways to say Je n'ai pas entendu (I didn't hear) / not understood and that you want him to repeat, to help you get by in any situation.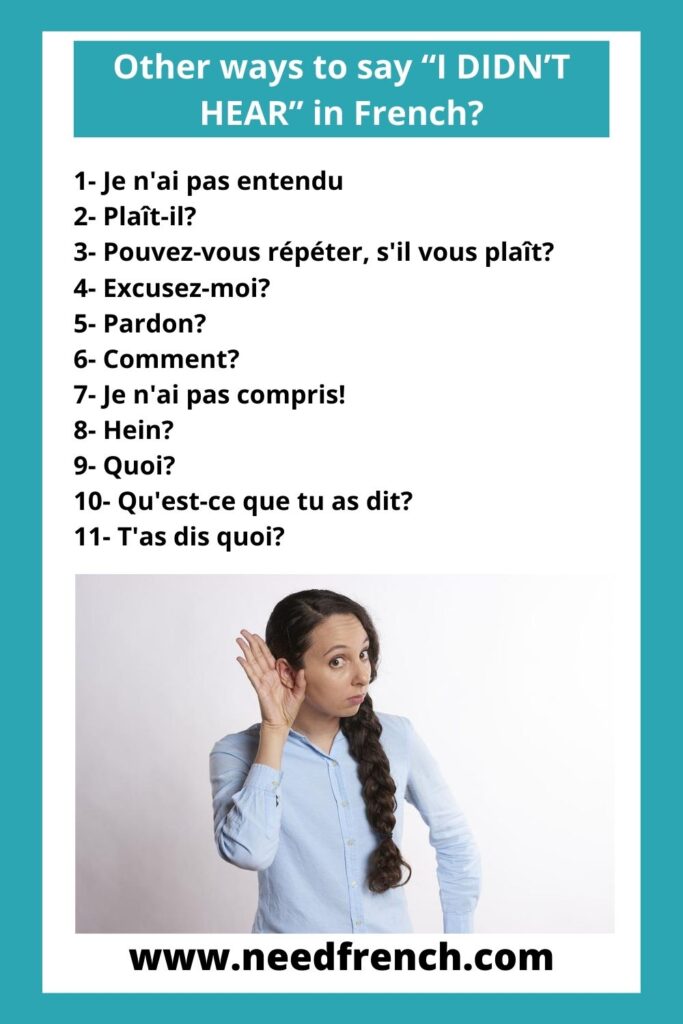 Do you know any other ways to say "I DIDN'T HEAR" in French?
1- Je n'ai pas entendu
2- Plaît-il?
3- Pouvez-vous répéter, s'il vous plaît?
4- Excusez-moi?
5- Pardon?
6- Comment?
7- Je n'ai pas compris!
8- Hein?
9- Quoi?
10- Qu'est-ce que tu as dit?
11- T'as dis quoi?
Do you know other expressions to say I didn't hear in French, tell me all about them in the comments.