Are you interested in learning French? It's a beautiful language that can take you places, both literally and figuratively. In this blog post, we'll explore some other ways to say J'ai faim (I'm hungry), to help you get by in any situation.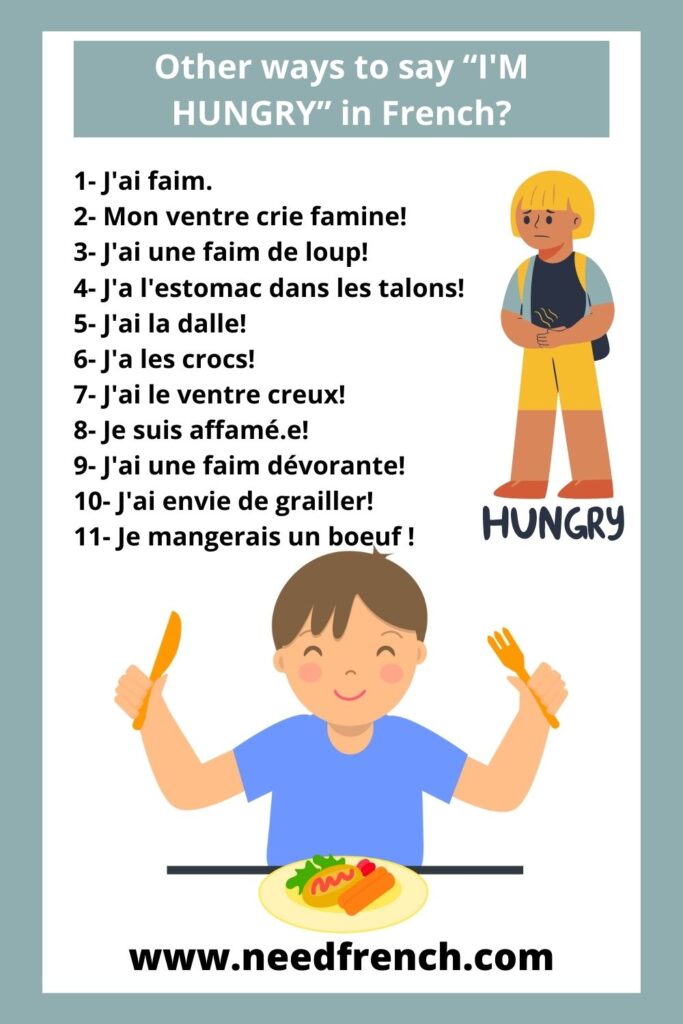 Do you know any other ways to say "I'M HUNGRY" in French?
1- J'ai faim.
2- Mon ventre crie famine!
3- J'ai une faim de loup!
4- J'a l'estomac dans les talons!
5- J'ai la dalle!
6- J'a les crocs!
7- J'ai le ventre creux!
8- Je suis affamé.e!
9- J'ai une faim dévorante!
10- J'ai envie de grailler!
11- Je mangerais un boeuf !
Do you know other expressions to say I'm hungry (j'ai faim), tell me all about them in the comments.