In today's post, we'll discuss the word "Lâcher une caisse" in French. We'll provide some example sentences using the day's featured word. So without further ado, let's get started!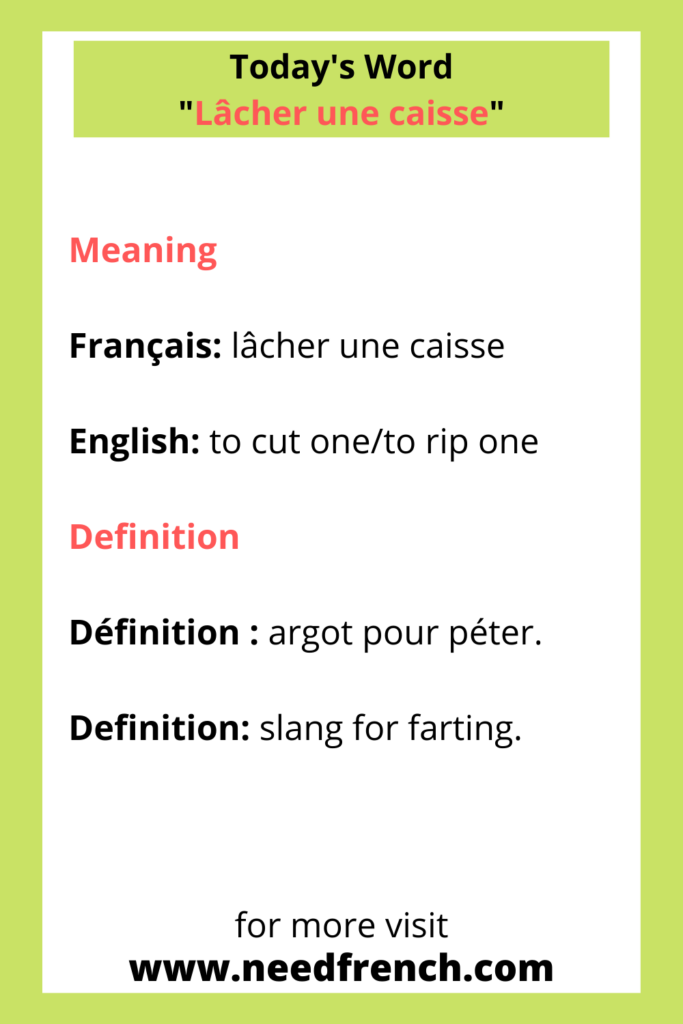 Définition : argot pour péter.
Definition: slang for farting.
Français : lâcher une caisse.
English : to cut one/to rip one.
Exemple: Attention bouchez vous le nez,je lâcher une caisse!!
Example: be careful, hold your nose, I'm gonna fart!!
Do you know other examples tell us all about them in the comments?