In today's post, we'll discuss the word "Désinvolte" in French. We'll provide some example sentences using the day's featured word. So without further ado, let's get started!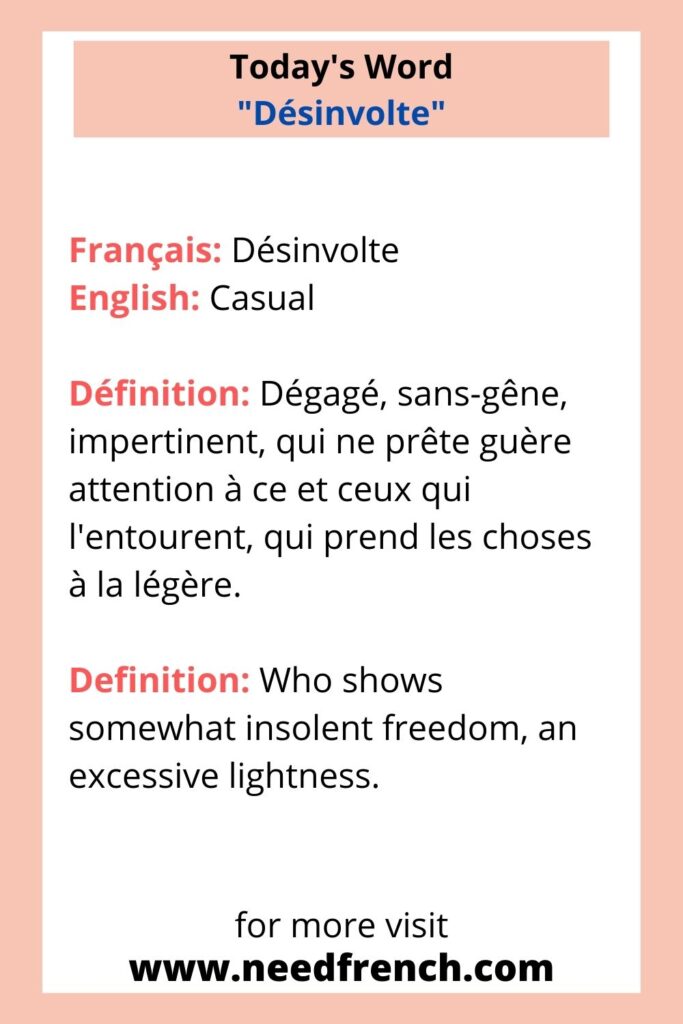 Français: Désinvolte
English: Casual

Définition: Dégagé, sans-gêne, impertinent, qui ne prête guère attention à ce et ceux qui l'entourent, qui prend les choses à la légère.
Definition: Who shows somewhat insolent freedom, an excessive lightness.
Exemple: Il à été désinvolte avec Narvik. Alors on l'a éliminé.
Example: He was casual with Narvik. So we eliminated him.
Do you know other examples tell us all about them in the comments?