In today's post, we'll discuss the word "Principe" in French. We'll provide some example sentences using the day's featured word. So without further ado, let's get started!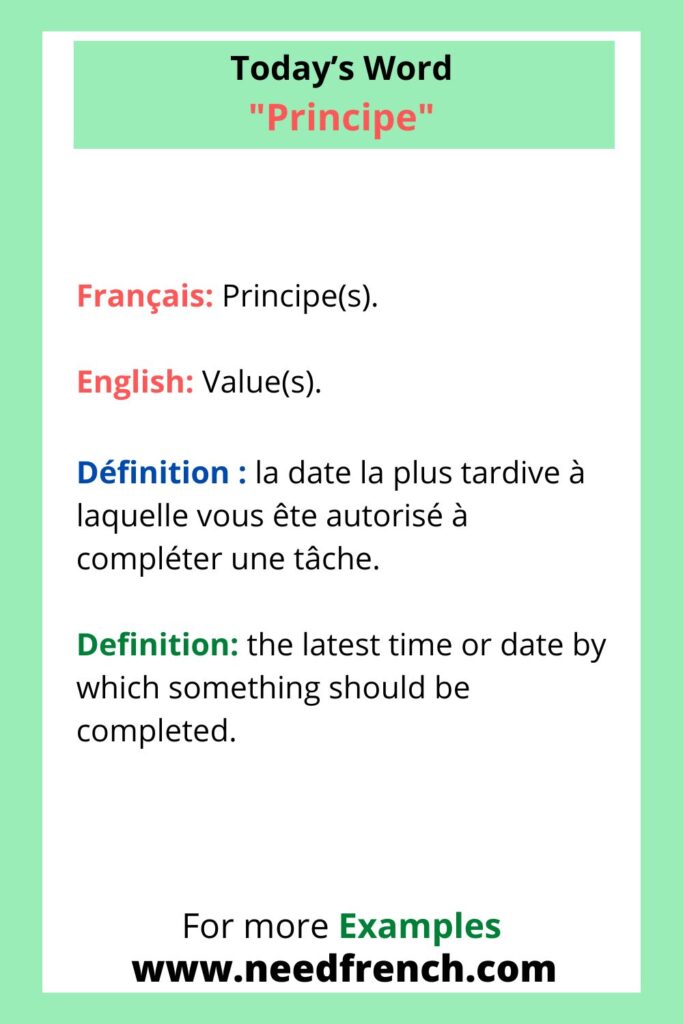 Français: Principe(s).
English: Value(s).
Définition: Idée centrale qui dirige notre manière de penser et d'agir, et à laquelle nous accordons beaucoup d'importance dans notre vie.
Definition: A core idea that motivates the way we think and act, one we consider highly important in our life.
Exemple: Je sais que le sens du travail est un principe important pour toi.
Example: I know work ethic is one of your core values.