Being able to communicate effectively in French during emergency situations is critical for getting the help you need. Knowing key adjectives can assist you in asking for urgent medical assistance, accurately describing medical issues, and understanding severe weather and safety warnings.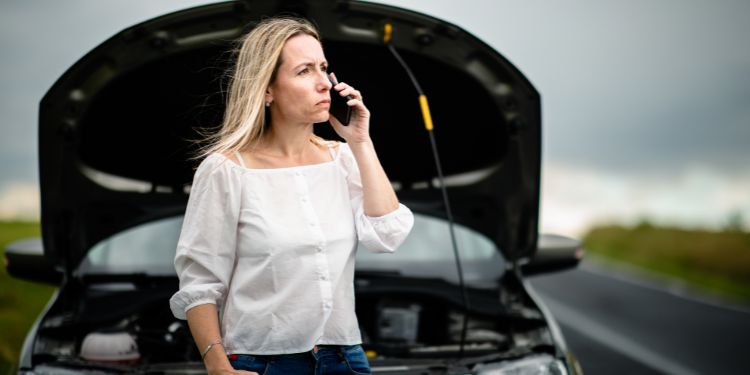 Here are some ways to ask for help in French in case of an emergency
Aidez-moi, s'il vous plaît.

 (Please help me.) 

Au secours!

 

(Help!/Mayday!) 
Appelez une ambulance!

 

(Call an ambulance!) 
Appelez la police!

 (Call the police!) 

C'est une urgence.

 (It's an emergency.) 

J'ai besoin d'aide.

 (I need help.) 
When asking for urgent help in French, use adjectives like:
Urgent – Urgent
Immédiat – Immediate
Critique – Critical
Instantané – Instant
Maintenant – Now
Direct – Right away
Immédiatement – Immediately
Rapide – Quickly

Sans

délai – Without delay
Sur-le-champ – Straightaway
Tout de suite – Right now
Vite – Quickly
À la hâte – Hastily
For example:
"J'ai besoin d'aide immédiate!" – "I need immediate help!"
"C'est une urgence critique!" – "It's a critical emergency!"
"J'ai besoin d'aide maintenant!" – "I need help now!"
"Venez immédiatement, c'est urgent!" – "Come immediately, it's urgent!"
"S'il vous plaît, vite, c'est une urgence!" – "Please, quickly, it's an emergency!"
"J'ai besoin de soins directs." – "I need immediate care."
"Amenez de l'aide sans délai!" – "Bring help without delay!"
"Appelez une ambulance tout de suite!" – "Call an ambulance right now!"
"Agissez sur-le-champ, la situation est grave!" – "Act straightaway, the situation is serious!"
Describing Medical Emergencies
Key adjectives for describing medical issues and symptoms include:
Intense – Intense
Insupportable – Unbearable
Persistant – Persistent
Grave – Serious
Aigu – Acute, severe
Lancinant – Throbbing
Tenace – Persistent, unrelenting
Soudain – Sudden
Étouffant – Suffocating
Paralysant – Paralyzing
Profond – Deep
Superficiel – Superficial
Interne – Internal
Externe – External
Saignant – Bleeding
Purulent – Purulent, oozing
For example:
"J'ai des douleurs intenses à la poitrine" – "I have intense chest pains"
"Sa toux est persistante depuis une semaine" – "His cough has persisted for a week"
"Elle a une blessure grave à la jambe" – "She has a serious leg injury"
"J'ai une douleur lancinante à la tête." – "I have a throbbing headache."
"J'ai le souffle étouffant et la respiration sifflante." – "I have suffocating breath and wheezing."
"Il a une toux tenace qui dure depuis des semaines." – "He has a persistent cough that has lasted for weeks."
"C'est une blessure profonde et saignante." – "It is a deep, bleeding wound."
"J'ai des crampes aiguës au ventre." – "I have acute abdominal cramps."
"Ma jambe est engourdie et paralysée." – "My leg is numb and paralyzed."
Understanding Emergency Warnings
Hazard warnings in French often use adjectives like:
Dangereux – Dangerous
Extrême – Extreme
Imminent – Imminent
Sévère – Severe
Mortel – Deadly
Meurtrier – Murderous
Catastrophique – Catastrophic
Dévastateur – Devastating
Incontrôlable – Uncontrollable
Inhabituel – Unusual
Exceptionnel – Exceptional
Inédit – Unprecedented
Gravissime – Extremely serious
Irréversible – Irreversible
Irrémédiable – Beyond remedy
Inéluctable – Inevitable
For example:
"Alerte rouge: Incendie de forêt imminent" – "Red alert: Imminent forest fire"
"Avertissement: Inondation extrême" – "Warning: Extreme flooding"
"Alerte rouge: Vague de chaleur exceptionnelle." – "Red alert: Exceptional heatwave."
"Typhon dévastateur en approche – mettez-vous à l'abri." – "Devastating typhoon approaching – take shelter."
"Inondation catastrophique – évacuez la zone immédiatement." – "Catastrophic flooding – evacuate the area immediately."
"Menace mortelle – ne sortez pas jusqu'à nouvel ordre." – "Deadly threat – do not go outside until further notice."
"Situation inexorable – préparez-vous au pire." – "Inexorable situation – prepare for the worst."
Do you know other ways to Communicating Emergencies Effectively in French, tell me all about them in the comments.