In today's post, we'll discuss the word "être hors de soi" in French. We'll provide some example sentences using the day's featured word. So without further ado, let's get started!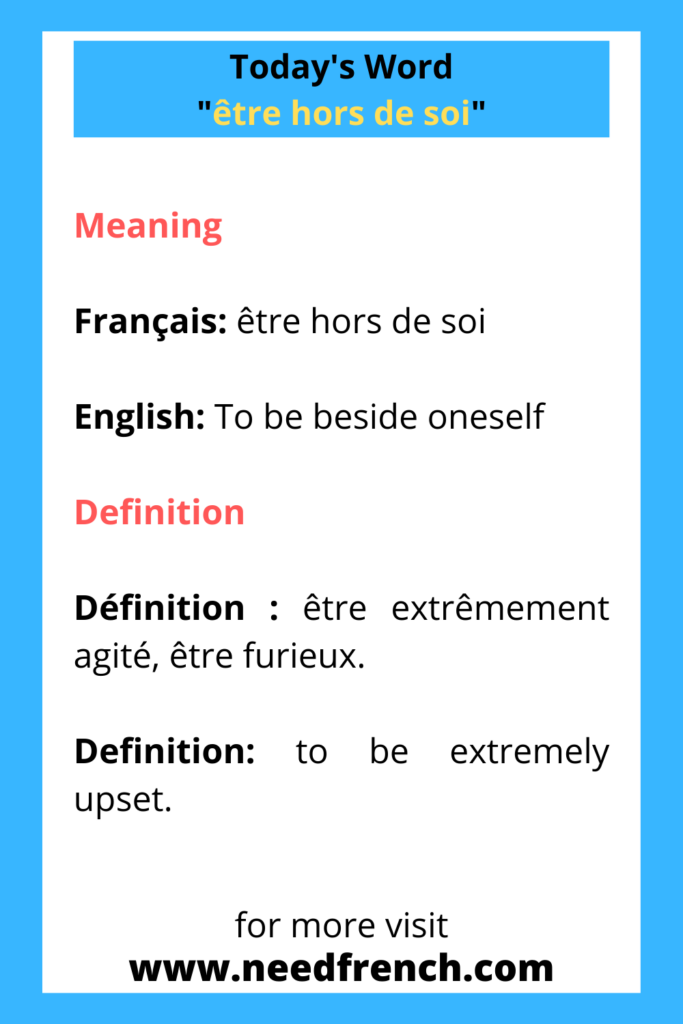 Définition : être extrêmement agité, être furieux.
Definition: to be extremely upset.
Français : être hors de soi.
English : To be beside oneself.
Exemple : La dame du syndicat de copropriété était hors d'elle quand elle a appris pour le trou que j'ai creusé dans le jardin.
Example: The Homeowners Association lady was beside herself when she learned of the hole I dug in the backyard.
Do you know other examples tell us all about them in the comments?