Are you interested in learning French? It's a beautiful language that can take you places, both literally and figuratively. In this blog post, we'll explore 5 other ways to say "encore" in French, to help you get by in any situation.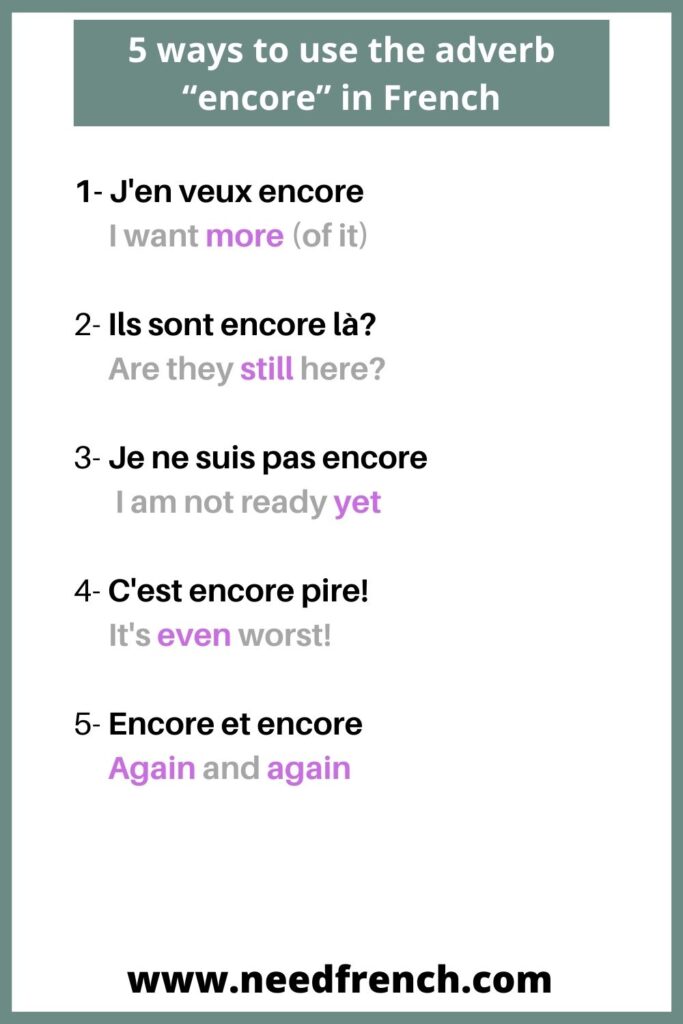 Do you know any other ways to say "encroe" in French?
J'en veux encore


I want

more

(of it)

Ils sont encore là?


Are they

still

here?

Je ne suis pas encore


I am not ready

yet

C'est encore pire!


It's

even

worst!

Encore et encore




Again

and

again
Encore! : again!
C'est encore mieux: that's even better
Tu veux quoi encore?!: what else do you want?! (irritated)
Encore un effort: one last effort
Encore une fois: one more time/once again
Encore heureux: it's lucky
Do you know other expressions to say encore? Tell me all about them in the comments.