Are you interested in learning French? It's a beautiful language that can take you places, both literally and figuratively. In this blog post, we'll explore some other ways to say Va-t'en (GO AWAY), to help you get by in any situation.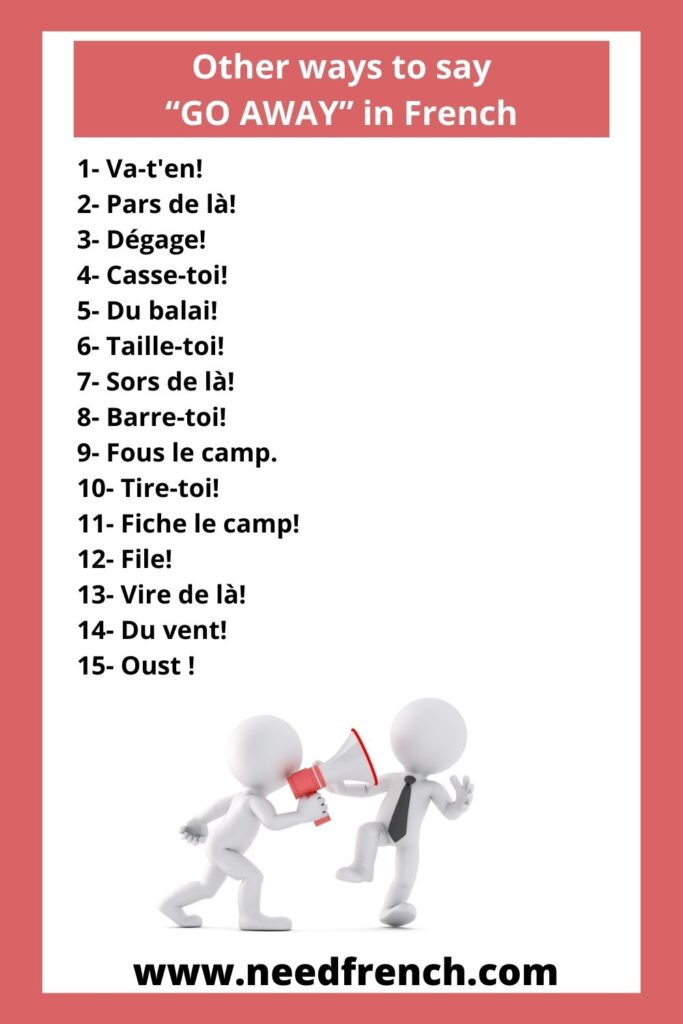 Do you know any other ways to say "GO AWAY" in French?
1- Va-t'en!
2- Pars de là!
3- Dégage!
4- Casse-toi!
5- Du balai!
6- Taille-toi!
7- Sors de là!
8- Barre-toi!
9- Fous le camp.
10- Tire-toi!
11- Fiche le camp!
12- File!
13- Vire de là!
14- Du vent!
15- Oust !
Do you know other expressions to say VA-T'EN (GO AWAY)? Tell me all about them in the comments.