Are you interested in learning French? It's a beautiful language that can take you places, both literally and figuratively. In this blog post, we'll explore some other ways to suggest or offer something to someone Je suis occupé(e) (I'M BUSY), to help you get by in any situation.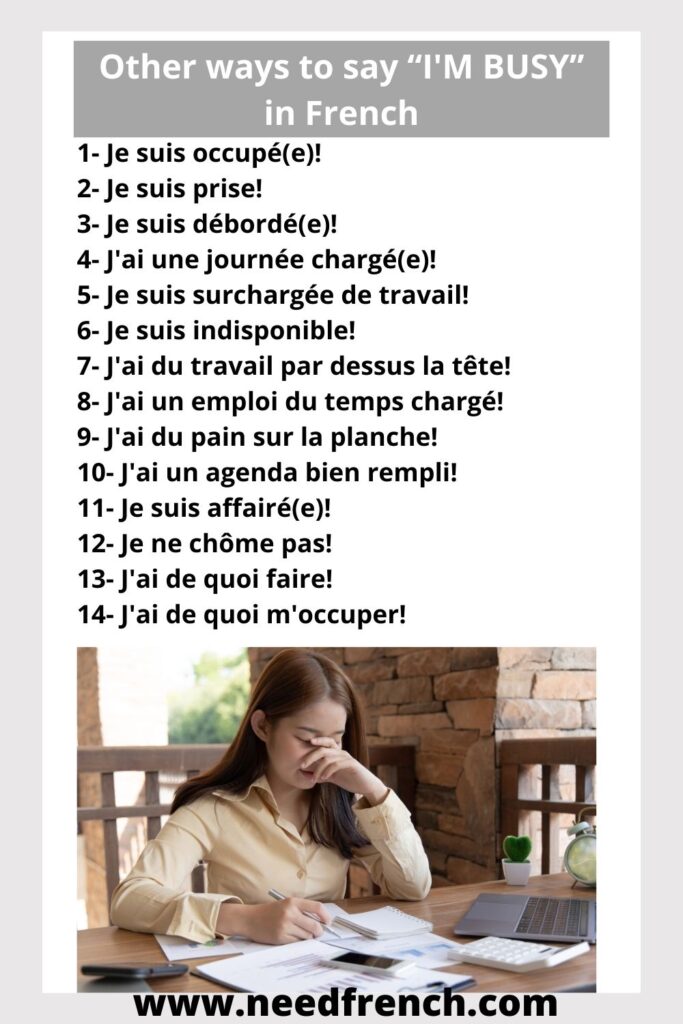 Do you know any other ways to say "I'M BUSY" in French?
1- Je suis occupé(e)!
2- Je suis prise!
3- Je suis débordé(e)!
4- J'ai une journée chargé(e)!
5- Je suis surchargée de travail!
6- Je suis indisponible!
7- J'ai du travail par dessus la tête!
8- J'ai un emploi du temps chargé!
9- J'ai du pain sur la planche!
10- J'ai un agenda bien rempli!
11- Je suis affairé(e)!
12- Je ne chôme pas!
13- J'ai de quoi faire!
14- J'ai de quoi m'occuper!
Do you know other expressions to say I'M BUSY (Je suis occupé(e)), tell me all about them in the comments.