Are you interested in learning French? It's a beautiful language that can take you places, both literally and figuratively. In this blog post, we'll explore some other ways to suggest or offer something to someone Je suis en surpris(e) (I'm surprised), to help you get by in any situation.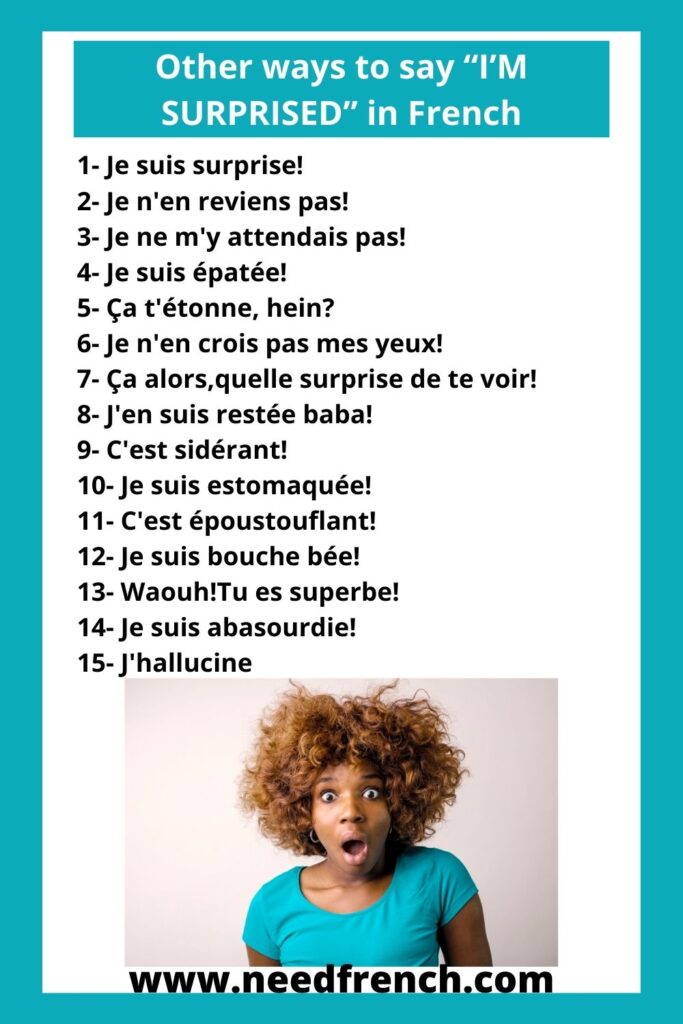 Do you know any other ways to say "I'M SURPRISED" in French?
1- Je suis surpris(e)!
2- Je n'en reviens pas!
3- Je ne m'y attendais pas!
4- Je suis épaté(e)!
5- Ça t'étonne, hein?
6- Je n'en crois pas mes yeux!
7- Ça alors, quelle surprise de te voir!
8- J'en suis restée baba!
9- C'est sidérant!
10- Je suis estomaqué(e)!
11- C'est époustouflant!
12- Je suis bouche bé(e)!
13- Waouh! Tu es superbe!
14- Je suis abasourdie!
15- J'hallucine.
Do you know other expressions to say I'M SURPRISED 'Je suis surpris(e)'? Tell me all about them in the comments.