Are you interested in learning French? It's a beautiful language that can take you places, both literally and figuratively. In this blog post, we'll explore some other ways to say J'ai froid (I'm cold), to help you get by in any situation.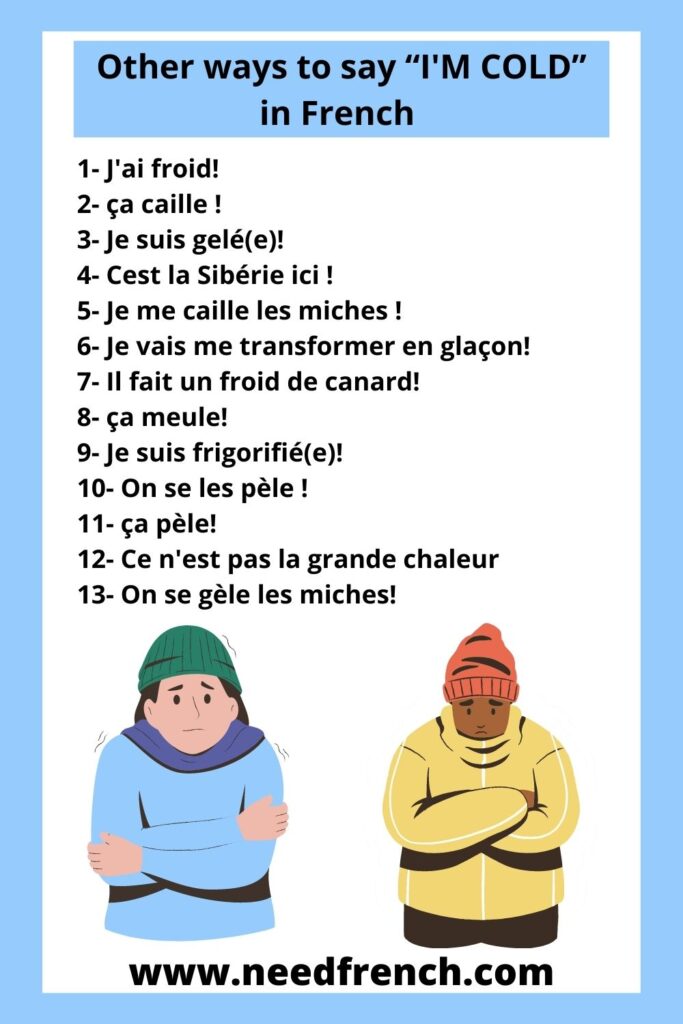 Do you know any other ways to say "I'M COLD" in French?
1- J'ai froid!
2- ça caille !
3- Je suis gelé(e)!
4- Cest la Sibérie ici !
5- Je me caille les miches !
6- Je vais me transformer en glaçon!
7- Il fait un froid de canard!
8- ça meule!
9- Je suis frigorifié(e)!
10- On se les pèle !
11- ça pèle!
12- Ce n'est pas la grande chaleur
13- On se gèle les miches!
Do you know other expressions to say J'ai froid (I'm cold)? Tell me all about them in the comments.