To propose something in French, you can use the following phrases and expressions:
NOTE :
Ça te dirait de = would you like to/would you be up to
"Tu ne veux pas …" it is common to suggest something using the negative in French and is closer to "do you want to…" in English.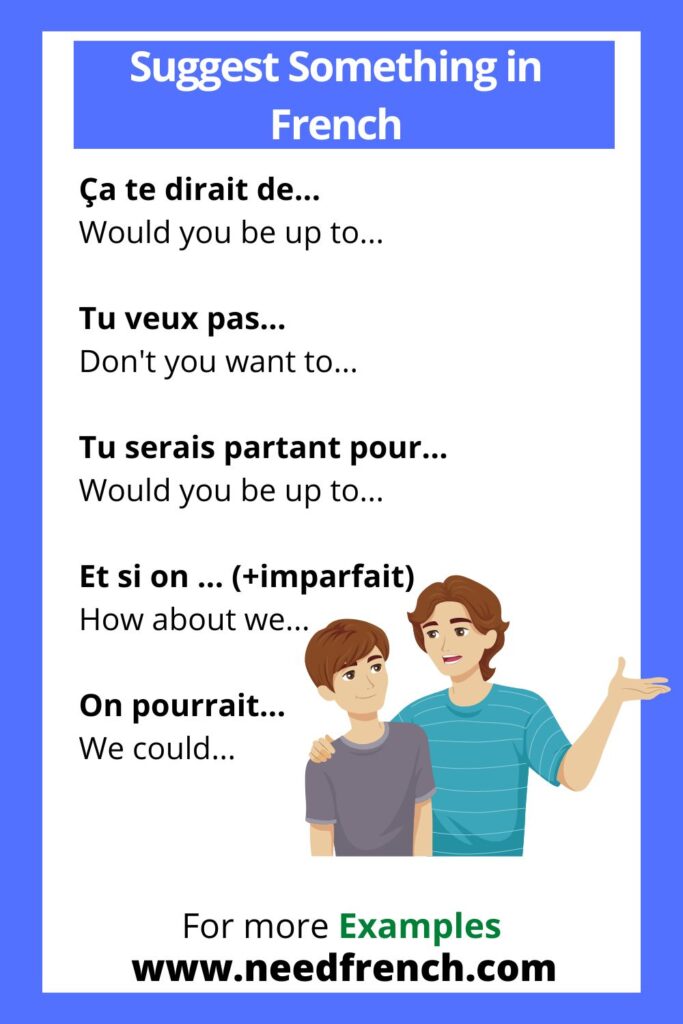 These phrases can be used in a variety of contexts, whether you're proposing a plan, suggesting an idea, or inviting someone to do something. Remember to adapt the phrases based on the formality of the situation and your relationship with the person you're addressing.