Are you interested in learning French? It's a beautiful language that can take you places, both literally and figuratively. In this blog post, we'll explore some other ways to say Aimer (To Like, Love), to help you get by in any situation.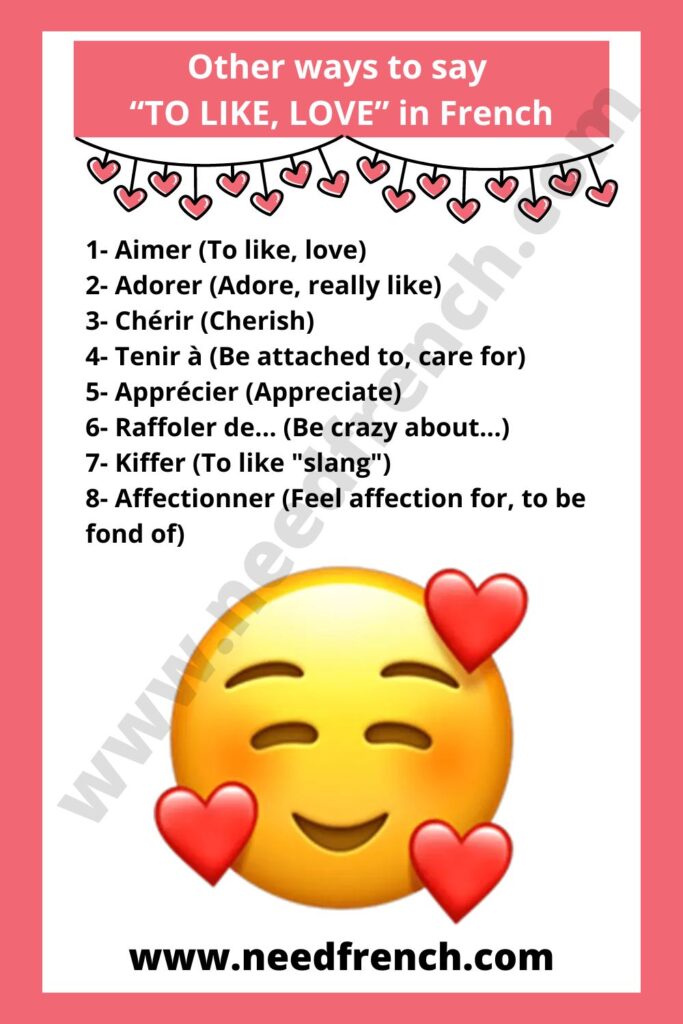 Do you know any other ways to say "TO LIKE, LOVE" in French?
Aimer (To like, love)
Adorer (Adore, really like)
Chérir (Cherish)
Tenir à (Be attached to, care for)
Apprécier (Appreciate)
Raffoler de… (Be crazy about…)
Kiffer (To like "slang")
Affectionner (Feel affection for, to be fond of)
Do you know other expressions to say Aimer (To Like, Love) Tell me all about them in the comments.